Oracle License Management
Our Oracle license management, compliance, analysis and assessment, and negotiation services are designed and delivered by our Oracle licensing experts. We will help you stay compliant and optimize your Oracle license estate.
Oracle license management = compliance + optimization
If you use Oracle products and services, then you have an Oracle license agreement you must manage. Palisade Compliance has developed a range of Oracle license management services designed to help Oracle customers stay in compliance and optimize their license position with Oracle.
We blend a comprehensive understanding of Oracle licensing models, policies, and contract terms, with the unique ability to measure Oracle license compliance across the entire range of Oracle products, including their 100-plus acquisitions.
Our clients receive timely, expert advice that enables their business strategy. They are empowered to take back control of their Oracle relationship while minimizing costs and maximizing their IT flexibility.  Find out more about our team.
Our Oracle license management services
Urgent compliance support
Every merger, acquisition, or divestiture creates Oracle licensing implications that must be quantified and mitigated urgently. Oracle also looks for revenue during their customers' overseas expansion, cloud migration, or data center transitions.
What we can provide:
Our Oracle licensing experts deliver Oracle licensing and business advice that enables senior executives to understand the risks, and make the transaction happen on time. We offer the fastest, most comprehensive way to understand your Oracle license position, and what to do next.
Oracle license optimization
CIOs routinely rate Oracle as one of the most difficult vendors to do business with. Every effort to reduce the cost of licenses or support runs the risk of violating Oracle's famously vague and confusing licensing policies.
What we can provide:
The first step to reducing your Oracle costs is to understand your current Oracle position, rather than assume compliance and then start cutting. Oracle will wipe out years of spending reductions with a single license audit. Palisade Compliance offers a unique mix of compliance, negotiation, contracts, and technical advice for executives ready to reduce their total cost of Oracle.
We have successfully negotiated Oracle license agreements for:
ULAs

PULAs

Pool of Funds

Enterprise agreements

Ordering documents

Migrations
Oracle third-party licensing impact analysis
Oracle customers spend millions of dollars unnecessarily thanks to vague and conflicting interpretations of Oracle policy. Oracle's reaction to third-party products such as VMware is a well-known example.
What we can provide:
Palisade Compliance empowers you to understand how differing interpretations of Oracle policy can radically change your compliance risk. We do not sell Oracle, third-party, or any other product. As a result, our unbiased, independent Oracle licensing experts can help you ensure your deployment on Oracle third-party products and services avoids risks that can lead to huge unbudgeted costs.
30-day Oracle license compliance assessment
Our clients have expressed the need to better understand how their management of Oracle compares to their peer companies in the same industry or geography. They have also asked for tools to better predict their audit risk and quantify their total cost of Oracle. Our assessments enable that understanding, and provide the internal justification for a focus on Oracle cost reduction. Assessments are simple, affordable, and provide answers quickly. Evaluate your control of the Oracle relationship with a Palisade Compliance assessment!
Free Oracle license management resources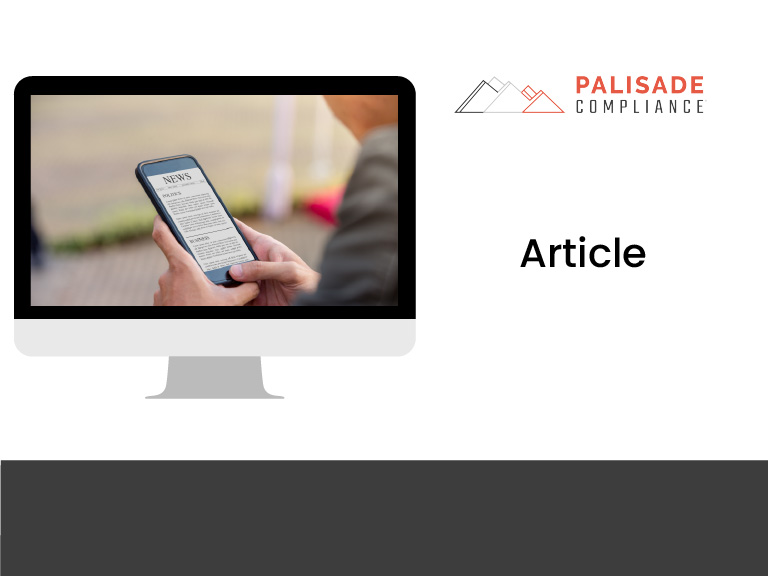 Learn how to do it yourself with Paliversity
In our training module, "Oracle compliance best practices", we review best practices for managing your Oracle assets, drawing on the lessons we've learned from working with hundreds of clients, and what you can do today that will make a difference to your organization.
Sign up for our newsletter
Get access to all of the latest Oracle information, upcoming events, webinars we're hosting, and newest collateral. You'll also get the first look into new Oracle training with Paliversity.