Independence

Palisade is not an Oracle reseller. Virtually every other company offering license management or optimization services are also Oracle resellers or integrators. These companies have an inherent conflict of interest. When they find compliance issues, it is a lucrative potential revenue source for them. Palisade makes no money from selling Oracle. When we find potential compliance issues, we work with our Client to exhaust all alternative ways of responsibly resolving the issue instead of simply paying Oracle (or a reseller) more money.




Executive Experience

Palisade was formed by former Oracle Vice Presidents. Craig Guarente is a former Global VP of contracts, business practices – he owned the global license audit process, and his organization was over 1300 people worldwide. Co-founder Stephen Sopko was also an Oracle VP, with a similar responsibility and 300 staff across Europe. Often, the issues identified on these engagements require Client executive management (e.g. CIO, CFO, GC) to become closely involved. Palisade executives have the experience, presence and ability to communicate at the C-level.




100% Oracle Focus

Oracle compliance and advisory services are all Palisade does. Unlike many other companies that try to 'leverage' their Microsoft teams into doing Oracle advisory services, Palisade is completely focused on Oracle. This is important because Oracle is unique, and does business very differently from other
software companies. Our focus enables us to better predict Oracle's behavior, and our team (all former Oracle) provides advice based on decades of combined experience as Oracle employees and outsiders facing Oracle across the negotiating table.




Approach

Many companies in this space hire former Oracle staff, and audit 100% in line with Oracle's methods. What they fail to realize is that the Oracle process is designed for maximum effort on the part of Client IT staff, because Oracle has no interest in making the audit process easy. Palisade is unique in employing customized, flexible service models to get the right amount of clarity based on a Client's situation. Our processes often mirror Oracle's, but where we have found a better way that produces same or better results with less Client IT effort, we use them on our Client's behalf.
Company Story

After working for Oracle for 16 years as Global Vice President in charge of contracts, business practices, and customer audits, I decided to go out on my own. When I founded Palisade, my initial plan was to help customers negotiate new license deals with Oracle. That plan quickly changed as client after client approached us with different issues. They all felt they had lost control of their Oracle relationship, were paying too much to Oracle, and were at risk of paying even more. They needed a true advocate who would protect them and help develop a long-term Oracle licensing and contracting strategy. Our business quickly evolved based on our clients' needs. We developed a portfolio of services to help our clients through all aspects of Oracle contracting, licensing, optimization, planning, and compliance/audit. Our clients spend less on Oracle, achieve compliance, and most important, they have a clear strategy and control of their Oracle relationship.
CRAIG GUARENTE, FOUNDER AND CEO
Team
Our team provides advice based on decades of combined experience as Oracle employees and outsiders facing Oracle across the negotiating table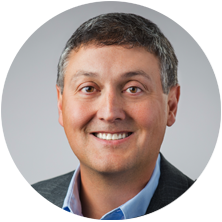 Craig Guarente
CEO and Founder
Craig is the CEO and founder of Palisade Compliance. Founded in 2011, Palisade Compliance is now the leading independent provider of Oracle licensing, contracting, audit defense, and cost reduction services. Palisade Compliance enables businesses to reduce their Oracle costs, stay in compliance, and take back control of their Oracle business relationship. Before founding Palisade, Craig worked at Oracle for over 15 years.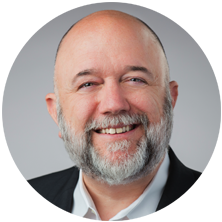 Stephen Sopko
Chief Operating Officer and Co-Founder
Stephen is the co-founder and Chief Operating Officer of Palisade Compliance. His 25+ years experience in leading technology, contracting and entrepreneurial ventures enables him to build a solid foundation for Palisade expert services to our Clients worldwide. While at Oracle, Stephen was the Vice President responsible for over 300 contracts and business practices staff across Oracle's Europe, Middle East, and Africa division.
READ FULL BIO >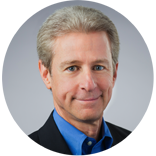 Dan DeVenio
Vice President and Chief Client Officer
Bio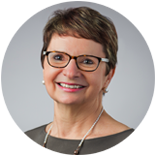 Anna-Rita Stanley-Best
APAC – Managing Director
Bio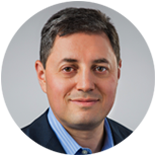 Max Shlopak
Vice President, Strategic Advisory
Bio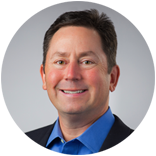 David Arnold
Vice President, Delivery & Advisory
Bio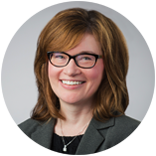 Allison Adams
Senior Director, Delivery & Advisory
Bio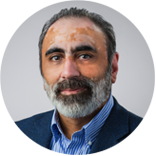 Adi Ahuja
Senior Director, Delivery & Advisory
Bio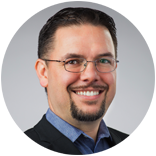 Luis Nunez
Senior Director, Analysis
Bio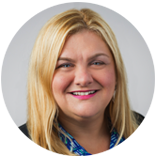 Michelle Ebright, CPA
Director, Finance
JOIN US
Palisade Compliance is the leading independent provider of Oracle software compliance and analysis services.
CAREERS
PARTNERING
Offering our services in partnership with other companies, Palisade maximizes benefits to clients by delivering a wider scope of services and solutions.
LEARN MORE