Join Palisade!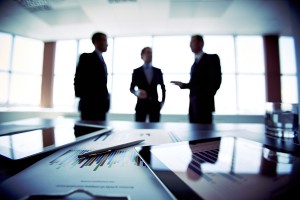 Palisade Compliance is the leading independent provider of Oracle software compliance and analysis services.
We are always looking for experienced advisors, analysts and support team members to work in our global organization. Current openings are detailed here, if you have experience in these areas, or want to be considered as Palisade continues expanding world-wide, please contact us to start a conversation!
---
Advisory
Leads Palisade Client Engagements
Expert advisor to Client executives on Oracle licensing, policies, and business tactics
Consolidates Palisade expert teams and empowers our Clients to achieve their goals
Advisory Directors have 5+ years senior experience focused on Oracle software license policy, auditing, negotiations
Advisory Associates have at least 2 years experience in these areas
---
Analysis
Uses Palisade tools to gather/analyze/report data about Client Oracle deployments
Expert in Oracle technologies and products
Interprets data, interacting with Client technical staff to ensure we have the right answers
Demonstrates adaptability to find the truth in a challenging technical environment
Analysis Directors have 5+ years experience analyzing Oracle deployments
Analysis Associates have at least 2 years experience in these areas
---
Contracts
Expert at interpreting, summarizing and explaining Oracle contracts and business practices, both on-premise and cloud
Leads contract negotiation support for Palisade business, procurement and legal Clients
Skilled at identifying opportunities and risks in our Client's Oracle investments
Contracts Directors have 5+ years senior experience negotiating/interpreting Oracle license and cloud contracts
Contracts Associates have at least 2 years experience in these areas
---
Marketing/Executive Assistant
Executive Assistant to CEO
Manage calendar and meetings
Arrange and book travel
Manage deadlines for presentations, etc.
Support COO & CCO
Manage calendar and meetings
Arrange and book travel
Event Planning for Conferences/Events
Review vendor contracts
Coordinate dates/calendars for team attending conference/event
Attend all strategy or planning meetings
Coordinate speaking engagements and submit titles, descriptions, etc. for presentations
Manage deadlines for presentations or necessary collateral
Book & manage all travel arrangements and create detailed itineraries
Hold planning meetings and create agenda and packing list for attending staff
Work with designer for graphics and needed materials, coordinate review by others
Order approved booth graphics and marketing materials
Prepare and ship all materials for conventions in a timely manner
Order booth furnishings (electrical, tables, chairs, internet, scanners, etc.)
Coordinate any raffles or booth giveaways
Work with conference/event manager for any necessary logistics
Ensure timely payment of all invoices
Be main point of contact for team on site
Research exhibitors and identify partners and competitors
Research attendee lists pre-event for clients, prospects and competitors
Manage additional onsite events such as dinners, receptions, etc.
Coordinate with partners for co-branded opportunities at event
Research upcoming conferences
Event Planning for Webinars
Coordinate dates/calendars for webinar and planning meetings
Attend any strategy or planning meetings
Manage deadlines for presentations or necessary collateral
Work with partners for any necessary logistics
Partner Relationship Management
Support CEO, COO, and sales/marketing in partner management
Attend any strategy or planning meetings
Sales/Marketing Support
Support sales and marketing team activities and allow them to be more effective
Leverage existing customer/prospect database
Follow up on cold leads with calls and personal emails
Reengage prospect accounts
Reengage inactive clients
Leverage Discover.org subscription
Send personalized emails to target prospects
Make consistent cold calls to target accounts
Misc. Items:
Coordinate annual company meeting or onsite meetings for staff
Manage holiday gift ordering for clients, prospects, and employees
Other Duties as assigned within a similar scope of responsibilities
---
Palisade Compliance is an equal-opportunity employer. We prohibit discrimination and harassment based on race, color, creed, religion, sex, gender, national origin, citizenship, ethnicity, marital status, age, disability, sexual orientation, gender identity and gender expression, genetic information, veteran status, or any other status protected by applicable law to the extent prohibited by law.