Join Palisade!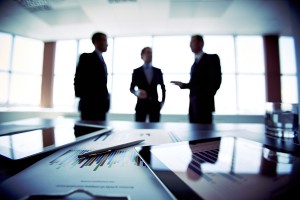 Palisade Compliance is the leading independent provider of Oracle software compliance and analysis services.
We are always looking for experienced advisors, analysts and support team members to work in our global organization. Current openings are detailed here, if you have experience in these areas, or want to be considered as Palisade continues expanding world-wide, please contact us to start a conversation!
---
Advisory
Leads Palisade Client Engagements
Expert advisor to Client executives on Oracle licensing, policies, and business tactics
Consolidates Palisade expert teams and empowers our Clients to achieve their goals
Advisory Directors have 5+ years senior experience focused on Oracle software license policy, auditing, negotiations
Advisory Associates have at least 2 years experience in these areas
---
Analysis
Uses Palisade tools to gather/analyze/report data about Client Oracle deployments
Expert in Oracle technologies and products
Interprets data, interacting with Client technical staff to ensure we have the right answers
Demonstrates adaptability to find the truth in a challenging technical environment
Analysis Directors have 5+ years experience analyzing Oracle deployments
Analysis Associates have at least 2 years experience in these areas
---
Contracts
Expert at interpreting, summarizing and explaining Oracle contracts and business practices, both on-premise and cloud
Leads contract negotiation support for Palisade business, procurement and legal Clients
Skilled at identifying opportunities and risks in our Client's Oracle investments
Contracts Directors have 5+ years senior experience negotiating/interpreting Oracle license and cloud contracts
Contracts Associates have at least 2 years experience in these areas
---
Client Services
Full-time, Part-time or Contract
Telework required, US Time Zones
Overview
Palisade Client Services agents perform administrative tasks related to onboarding, delivery, and completion tracking for professional services clients worldwide.  The Client Services team works directly with our clients, administers key Palisade systems, and holds our entire team accountable for top-quality services to our clients.
The duties of the Client Services team bridge Sales and Delivery, as well as data collection, input, and reporting for Palisade executives.
The position has five primary areas of responsibility:
   coordinate activities during the pre-sales and setup/kickoff stages of Palisade's engagement model,
   perform administrative support duties across all active engagements in accordance with Palisade processes,
   complete closeout checklists during the completion stage of the Palisade engagement model,
   ensure Palisade client Oracle contract data tracking has been completed by the Delivery or Contracts teams, and,
   special projects related to these areas as directed by the Palisade COO.
This role works independently and under the guidance of Palisade executives.  It also works in support of Delivery & Advisory leaders who manage client engagements.  Client Services contributes to Palisade business success by performing or monitoring actions necessary to ensure successful service delivery.
This role requires the ability to follow documented processes, proactively run and monitor multiple simultaneous tasks while projecting a positive, proactive attitude with Palisade staff, partners and clients via email, web systems, and telephone.  It requires the exercise of discretion and professional judgment in the execution of responsibilities and continuous improvement of Palisade service to our clients worldwide.
General Requirements
Travel
1-2 trips per year of short duration (2-3 days each)
Client Facing
Moderate, interaction is via email and phone, tone is persistent, polite, and proactive follow-up.
Location
Continental United States or Canada
Experience
Analyst Level

3-5 years experience in administration, preference will be given to candidates with experience in software asset management or audit, Oracle software contracting, or top-tier professional services – also, preference to candidates with experience in administration at startup or mid-stage companies

Education
Bachelor's degree (or equivalent experience) in business, law, information technology, finance or related disciplines
---
Palisade Compliance is an equal-opportunity employer. We prohibit discrimination and harassment based on race, color, creed, religion, sex, gender, national origin, citizenship, ethnicity, marital status, age, disability, sexual orientation, gender identity and gender expression, genetic information, veteran status, or any other status protected by applicable law to the extent prohibited by law.