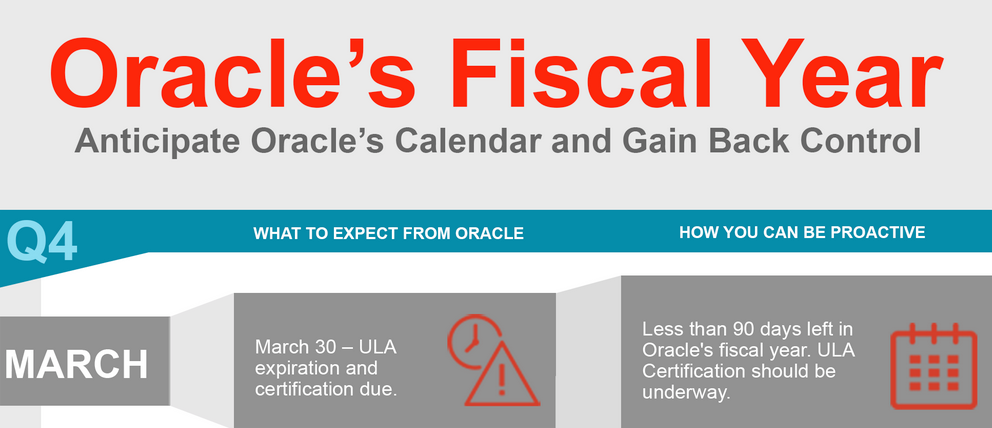 Oracle Fiscal Year Infographic
Oracle's fourth quarter starts March 1, which means you should anticipate a push on year-end deals and extra pressure from your Sales rep to sign purchase orders and change your contract terms.
Don't let Oracle's fiscal year dictate how your company operates. We've created an infographic that will allow you to be proactive with your Oracle relationship on a month-by-month basis.
With our infographic, you will learn:
When to anticipate license audits
Specific dates that you can be prepared for
Reasons you may be feeling extra pressure from your Sales rep
Staffing changes at Oracle
Access the Infographic Now