Many people think Oracle is a software company or a cloud company.  In reality, Oracle is a support/maintenance annuity company.  Oracle support is an $18 billion dollar business with margins above 90%.  For every dollar you give Oracle, 90 cents is pure profit for Oracle.  Support fees fund Oracle's entire operation and Oracle will do anything to protect and expand those fees.
When companies look to reduce their spend on Oracle, that means reducing their Oracle support costs.  In many cases, Oracle support is the number one or number two line item in your IT budget. Unlike other services, Oracle makes it very difficult to actually reduce your support spend.  From unclear contract terms, to policies tucked away deep inside URLs, to aggressive software audits, Oracle will use any available strategy to ensure you not only continue to pay your Oracle support, but you pay even more next year.
A support reduction strategy can be a risky endeavor for the unprepared company.  Oracle has hundreds of lawyers, auditors, analysts, and sales people dedicated to protecting Oracle's support revenue.
Going to Oracle (or an Oracle reseller) looking for help can be disastrous and lead to an audit.  In fact, at Palisade Compliance, our first 4 clients went to Oracle looking for help to reduce costs, and all 4 were rewarded with an Oracle audit.
"No one at Oracle gets paid more money to help you spend less with Oracle." – Palisade Compliance CEO Craig Guarente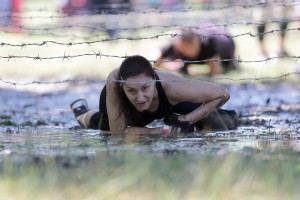 While the Oracle support cost reduction journey is difficult, it can be successful if you know how to make your way through the Oracle obstacle course. At Palisade Compliance, we have developed a unique set of support reduction assessment and implementation services.
These services are designed to educate our clients and review all available support cost reduction options. Based on our client's unique set of contracts, compliance, and goals, the Palisade Compliance team will develop an Oracle Support Cost Reduction Analysis for your company.
Unlike "cost reduction" firms, Palisade Compliance will give you a complete view of all your Oracle support cost reduction options as well as the associated risks and benefits. Palisade will not put you out of compliance to save you a few dollars on support.  Our independence and expertise allows us to provide you with a holistic picture of your Oracle spend so you can make the best decision for your company.
Contact us today to start saving on Oracle support.