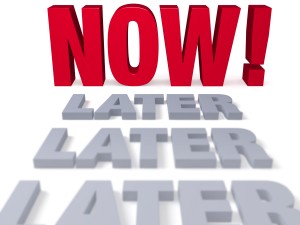 Every Oracle Unlimited License Agreement (ULA) has an end, requiring a certification to Oracle for the customer to keep using their licenses. Virtually all Oracle customers start their certification process far too late, usually in the last 60-90 days before expiration. Without a massive effort, waiting too late leaves massive amounts of opportunity on the table, and creates substantial risk for the Oracle customer.
During the sales process, Oracle soft-pedals the effort that the count requires. This is why virtually all customers are surprised by the effort needed to preserve your ULA's value through certification. On paper, certification is simply a short document from your CIO that reports to Oracle the number of licenses installed and in use at the end of the process.
But, as with everything Oracle, the things that look simple mask a lot of complexity.
Starting with 'in use'. In most Oracle license matters, the fact that something is installed is the important thing. Try explaining to an LMS auditor that you have something installed, the scripts show it installed, but you aren't using it, so don't want to pay for it. Outside a ULA, they don't readily accept that logic. In a ULA, however, you have to be using software in order to keep it after the expiration.
Oracle stands to make a lot of money at the end of a ULA, both because of these inconsistencies in interpretation as well as the high potential for unintentional non-compliance by customers that becomes obvious during the certification process.
As a result of all this, waiting until 90 days before expiration gives your IT team very little time to collect data, restructure to maximize your deployment of ULA software, and spot/mitigate any potential non-compliance issues. It is almost impossible to do all this in the last 3 months of your ULA, you need to start at least 6 months prior to expiration. In fact, Palisade clients who get the most value out of their ULAs employ a different strategy. We help them start managing it aggressively from Day One.
An aggressive management strategy is the best way to maximize your expensive Oracle investment's ROI. We help clients at every stage of the ULA lifecycle, and as with any strategic decision, the best time to start is always right now.