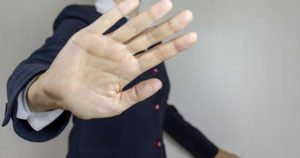 If you are an Oracle customer, then you will eventually be audited by Oracle. I'm not talking about Oracle Sales' stealth audits or Oracle's SIA (Software Investment Advisors) soft audits. I'm referring to Oracle's official LMS audits. The kind where you get a letter from Oracle and they assert their contractual right to audit you.
There is a proper way to respond to these audits that fulfills your contractual obligations to provide reasonable assistance while at the same time protecting you from Oracle LMS and Sales' aggressive efforts to raid your IT budget.
Push back on the audit process
Simply put, the worst thing you can do when responding to an Oracle LMS audit is to listen to Oracle LMS and follow their process without pushing back. Oracle's LMS audit process is designed to make audits easy (for Oracle) and profitable (for Oracle) and quick (for Oracle). Oracle's LMS audit process is not designed to get at the ultimate truth of compliance, nor is it designed with your best interests in mind.
If you want a fair, open, and objective Oracle audit then you are going to have to fight for it every inch of the way.
It starts at the beginning of the audit. You have 45 days to respond to an audit letter, but when Oracle sends you the audit letter they often try to schedule the audit kickoff in 3, 5, or 10 days. Agreeing to that timeline would effectively forfeit your ability to take your time and build an effective audit response to counteract what you know Oracle LMS and Sales are planning to throw your way.
Leverage all your contract protections
Palisade Compliance is in the business of helping our clients through Oracle licensing, contracting, and compliance challenges. The first piece of advice we give clients is to leverage all your contractual protections, including your 45-day response protection. Don't give into Oracle LMS/Sales in any aspect of your audit. Negotiate everything. Require Oracle to divulge all their policies and rules before the audit starts. These are just a few of our recommendations to our clients.
Palisade Compliance defended Mars through their audit with Oracle LMS/Sales.  We can do the same for you.