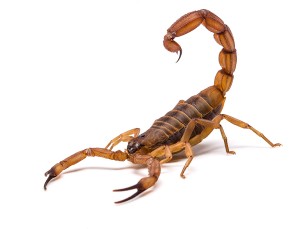 A few weeks back, I wrote a blog article about a study released by the ITAM Review that painted a very grim picture of the relationship between Oracle and their clients. As you read through it, you come across descriptions like "hostile", "mistrust", and "questionable sales tactics". For anyone who follows Palisade Compliance or follows Oracle, you are well aware of the reasons. The reasons include aggressive audits, unclear policies, unpublished rules, relentless sales people, and of course never ending cost increases, etc.
We all know the problems, but what are the solutions?
You are probably in a position where you have to work with Oracle. Their software is embedded throughout your enterprise, their technology is often top notch, and you've invested too much in them to throw them out the door. How do you get past/through all that negativity and "hostility" and forge a better relationship with Oracle?
Here is my advice based on my 19+ years in the Oracle ecosystem (16 years at Oracle and now 3+ years at Palisade Compliance):
Step 1 – You Will Never Change Oracle:
First you have to understand you will never change Oracle. They are incredibly profitable, very sticky, and are everywhere. If you can accept that you will not change Oracle then you can create and focus on a comprehensive plan to optimize what you can control. Don't lose hope here. This doesn't mean Oracle will never change. Disruptive forces like cloud based licensing have started to have an impact on Oracle. The market will change Oracle. When it's more profitable for Oracle to do things differently, that's when they will do it. In the meantime, focus on what you control and not on what you can't control.

Step 2 – Oracle is Neither Good Nor Bad. Oracle is Oracle:
There is a famous tale about a frog and a scorpion stuck on the side of the river. Same rules apply when dealing with Oracle. When you ask Oracle for help with your licensing or to reduce support, don't be surprised if you get stung by an audit. It's not that Oracle is doing anything wrong, they are doing what they are built to do: increase revenues for Oracle. Spending less on support does not help their margins. Oracle is neither good nor bad. Oracle is Oracle. Understanding this reality will help you avoid falling into traps and getting stung.
Step 3 – Be an Educated Consumer:
When I was younger SYMS was a clothing store in the NYC area. Their TV commercials were on all the time. Their tagline was "an educated consumer is our best customer." In this case I would change that a little to "an educated company consumes Oracle the best". This is a difficult one. My experience shows me that one person cannot be an expert in all that is Oracle licensing, contracting, and compliance. You need a team of people from the purchasing, vendor management, IT Asset Management, IT, DBAs, business users, and executive leadership to be educated in different areas of Oracle business practices.
Step 4 – Get Help:
This may sound like a self serving plug (and it is!) but it's also the truth. Whether you get help using Palisade Compliance or you look to add staff internally or use another firm (why would you do that??), it's important that you get perspective on what's going on with your company and Oracle. Our clients are often so deeply vested/involved (can I say angry?) that an outsider's review of the situation will often uncover hidden or unknown opportunities. It really can make all the difference in the world. Taking advantage of those opportunities will make you a more satisfied (dare I say "happy"?) Oracle consumer. There is nothing like success to break through a bad relationship.
Conclusion
At Palisade Compliance we've helped many clients not only take back control of their Oracle relationship but do it in a way that actually enhances that relationship. We know that our clients and Oracle will continue to work together despite Oracle's "hostile" tactics. One other side benefit…Palisade Customers also save a lot of money and stay in compliance!