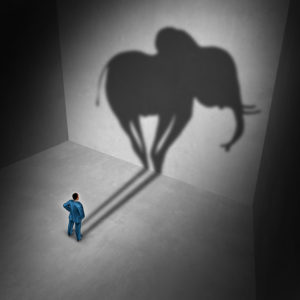 A few weeks ago, the Palisade team attended and sponsored the ProcureCon IT conference in Denver. We had a booth on the expo floor which gave us the opportunity to speak very candidly with Oracle clients. It was obvious that there is a substantial degree of interest in Oracle, but considering the experience of the people attending the conference, there is also a substantial skepticism as to whether Oracle can really demonstrate the ability to partner with what is needed in the cloud.
While most of the conference was on IT vendor management, the elephant in the room was Oracle.  Everyone was talking about their frustration with Oracle's sales practices, license audit policies, lack of transparency, and inability to behave predictably. Ultimately, the vendor management experts we spoke with believe that Oracle's hold on the IT organization remains strong, but agreed that cloud provides an opportunity for their internal customers to consider alternatives.
Our presentation on how Oracle seeks to eject procurement from cloud discussions included the theme of 'compel versus sell' that Oracle brings to the cloud process.  This found a good deal of resonance with the experience of the attendees, and led to a number of fascinating conversations during the conference.
While there were other Oracle-related vendors at the event, we are proud to be the only Oracle advisory services company that is not an Oracle reseller or partner and is completely independent of Oracle.
Many thanks to the organizers and staff of ProcureCon IT Denver. We are looking forward to returning next year!