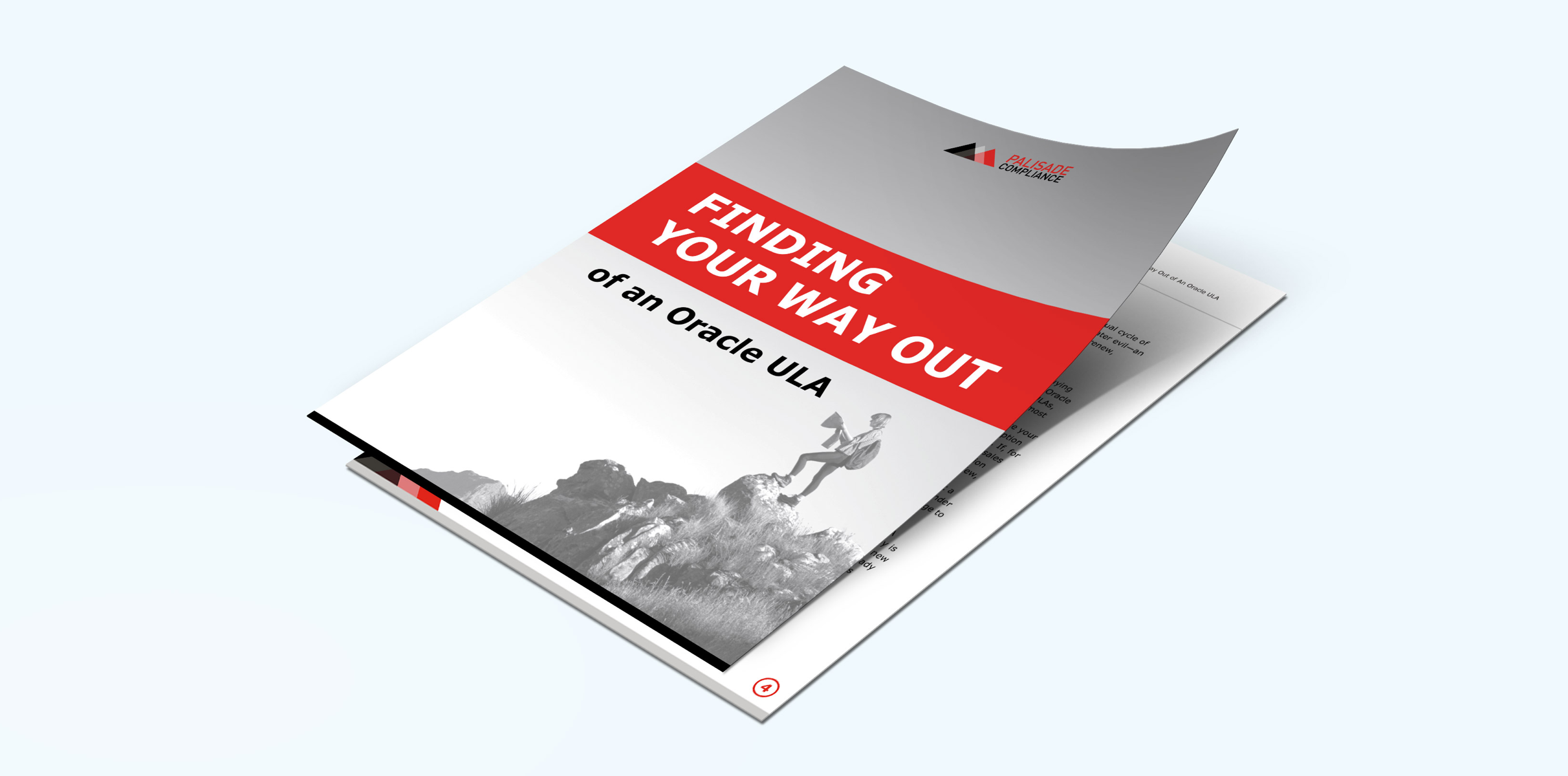 Oracle ULA White Paper: The Realities of an Oracle ULA
Our whitepaper sets the record straight on Oracle ULAs, and helps you determine what to do when you reach the end of yours.
The bottom line is that despite what your Oracle sales rep may have told you, an Oracle ULA is not all that unlimited. Unfortunately, many companies find that out the hard way.
The realities of an Oracle ULA are complex. Do you know what you're facing at the end of your Oracle ULA? Are you asking yourself:
Will I have to count my licenses? If so, how will I determine what licenses I'm using?
Will I end up losing money if I don't deploy correctly?
Will I have to buy more Oracle licenses once my ULA expires?
Am I at risk of being audited by Oracle if I mismanage my ULA?
Where to go from here?
You have three options to avoid being stuck in a perpetual "groundhog day" cycle of extending your ULA :
1 Renew
2 Certify
3 Do something different
 Download our white paper and we'll walk you through what you need to know!