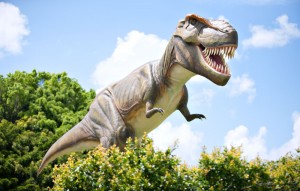 Oracle Co-President Mark Hurd recently became a LinkedIn Influencer and blogger. You can find his first blog here. On the surface it's you basic sales pitch. Businesses are being forced to do more with less and Oracle can help you with that through their new cloud services and their engineered systems. Yada yada yada. But dig a little deeper and you will come away with more questions than answers.
My favorite line from the piece is where Mr. Hurd writes, "many enterprise apps are 20 years old, and…those dinosaurs form the core backbone of many of today's businesses, and they require enormous funding to keep them fed and watered — and that's why there's nothing left over for innovation." If I didn't know who the author was I would have guessed someone from Salesforce or Workday. The fact that legacy systems can be 20+ years old is immaterial to me. The issue we come across all the time in working with Oracle clients is that the Oracle support/maintenance costs do "require enormous funding." Oracle support costs are the dinosaur in the room. Our customers are trying to reduce these costs not feed them more.

Mr. Hurd then goes on to talk about cloud services and engineered system. He states that these are two areas where Oracle can help clients liberate precious IT dollars (brilliant line, I may have to borrow that in my presentations/marketing!!) While in theory this may be the case, the reality of Oracle's contracting and support policies get in the way. Never forget that Oracle is driven by the might support renewal revenue stream. While Wall Street always looks to see how much new license revenue Oracle generates, the real cash cow is the support stream.
How does this apply to the cloud? Let's take an example…you are an Oracle client who has all your IT on premise and you pay Oracle one million dollars per year for maintenance. Now you want to move to Oracle's cloud service. Now you are going to pay Oracle one million dollars a year plus your cloud fee (whatever that is). Your costs with Oracle went up. You are going to use less software? That's okay, but Oracle's support re-pricing policies allow the support to stay the same (or even go up).
These support policies impact the engineered systems (exa boxes) as well. Buying Oracle Exadata consists of a hardware and a very expensive software purchase. The very expensive software purchase comes with a very expensive perpetual software renewal. Remember that these 20+ year old systems are probably not running on 20 year old hardware. Hardware needs to be refreshed. What happens when your exadata machine is end of life and you want to move to something else? That's right, you will have to contend with the same software support policies. If you don't contract correctly then you may end up some time in the not so distant future paying support for Exadata software even if you are no longer using the exa machine. Be careful.
At a high level Mr. Hurd is correct when he talks about dinosaurs, liberating dollars, cloud, and systems. The challenge is doing all this while at the same time giving Oracle less money, not more money. At Palisade Compliance we have a team of ex-Oracle contracting, business practices, and LMS (customer audit) executives focused on helping our clients spend less with Oracle. We are not an Oracle reseller. Our services include ULA Optimization, Compliance Assurance, Audit Intervention, Support Reduction Planning, and Contract Negotiation support. Contact us to learn more about how you can save money with Oracle.