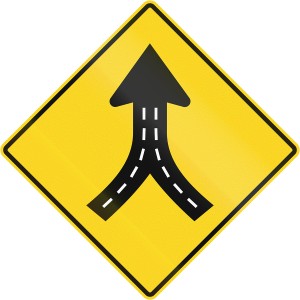 Oracle just announced its acquisition of cloud software provider Netsuite for $9.3 billion dollars.  This is Oracle's second largest acquisition.  More importantly, it's another move by Oracle into the cloud space.  It will be a while until the dust settles, the acquisition is approved, and the deal closes.  However, it's never too early to start thinking about how this move will impact you and your company.  Rest assured, Oracle is a smart company, and I'm sure they already have a plan for your dollars.
As Oracle tries to move into the cloud, it's also trying to increase overall revenues.  With Oracle, it's not only about increased efficiencies and margins.  It's also about bringing in more dollars.   So, if you are a customer of both companies, you will be faced with this reality.  Let's assume you are a customer of both Oracle and Netsuite and you spend $100 each year with both vendors for a total of $200 per year.  Given that there is some major product overlap between the two vendors, you may be looking to consolidate contracts, licenses, and services and only pay $150 to the combined Oracle-Netsuite.  That is a perfectly reasonable goal.
I'm certain, however, that is not how Oracle is looking at the equation.  If you were spending $200 before, Oracle probably wants you to spend $300 now.  They will try to upsell and cross-sell and consolidate and roll in and migrate, etc. to defend and expand their revenue.  Keep in mind that protecting that annuity stream will be of utmost importance to Oracle.  Oracle is not making this acquisition and spending billions of dollars so you can spend less with Oracle.
The good news from this acquisition is that it may actually improve Oracle's cloud offerings, bring some additional cloud-focused talent into the vendor, and actually lead to an improved product offering.  Only time will tell on that front.
In the meantime, there are some important things you need do right now:
Understand what Oracle's goals are here (see above)
Understand your Oracle and Netsuite contract entitlements. I'm not just talking about the products, services, and pricing.  I'm referring to the terms and conditions.  How do they impact each other, what are you options, etc.
Understand exactly what you are using (on premise and cloud from both vendors)
Keep everything separate (for now). Don't combine contracts or engagements.
Come up with a plan based on all this information. Once you have a plan, then you can lead the conversation with Oracle instead of waiting to see what Oracle is going to do with Netsuite.  Take Control!
M&A activity is a huge revenue generator for Oracle and most technology vendors.   Do this work now, before the dust settles on the acquisition, then you can start to execute on your plans to achieve your goals.  You want $100 plus $100 to equal $150.  Oracle wants it to equal $300.  Go for the $150!
Finally, go get some help.  I know this is a shameless plug because Palisade Compliance specializes in this work.  Nonetheless, it is still vital.   Oracle has tremendous insight into your organization and will use the contracts as leverage to have you follow their lead.   You need to even the playing field.
More to come on this.  Stay tuned.