Now it's official, after 25 years Keith Block is leaving Oracle. This is not a surprise given the instant message communications published a few weeks back with negative comments about Sun and Mark Hurd. It is a blow to Oracle since Keith was a terrific leader in the sales organization. The rumor is that more changes are coming in sales. Most likely around the applications space. Oh yeah, the other big news is that Oracle announced earnings that surprised Wall Street on the upside.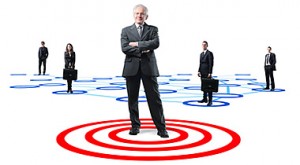 Now the earnings announcement and Keith Block's departure may seem like two separate events that do not relate to you as a customer. However, when taken together these items will have an impact on you. First, it shows that Oracle is doubling down on it's business model. Oracle is closing ranks around its hardware and software policies and products. Any movement from the party line of Sun Hardware coupled with Oracle software leads to the door. In addition, good earnings tell Oracle management they should continue with their business model. Oracle customers will buy from the company despite its reputation as difficult to business with. Why mess with a good thing?
The other thing that will impact you are all the changes that will come to sales after Keith Block is gone. Other media outlets are already reporting there will be a "massive reorganization." I'm hearing there will be changes to the sales organization as well. More reps, more layers, more complexity. There is nothing here that says Oracle is going to simplify the process or its policies.
Now more than ever, Oracle customers need vendor specific expertise to negotiate and manager their contracts, ULAs, and entitlements. Is your company prepared?