Limit Compliance Risk and Take Back Control From Oracle – White Paper
According to a study from Campaign for Clear Licensing 92% of organizations feel that Oracle licensing is unclear. This is because Oracle does not require license keys to download software or provision new databases. Oracle software will automatically install and charge customers for premium features by default, even though the customer may not know about or use any of these features.
Palisade Compliance has partnered with CITO Research to create the following white paper that discusses strategies for reducing risks of noncompliance while maximizing the use of Oracle software to achieve business goals.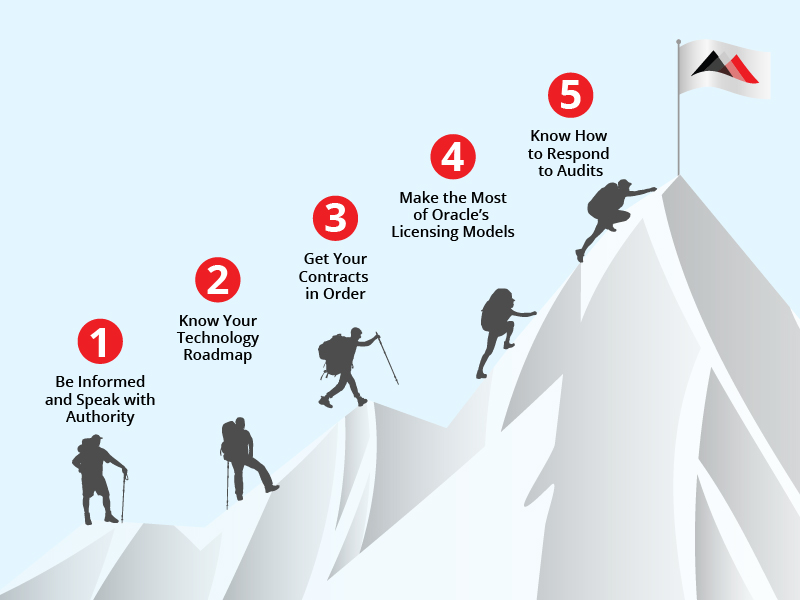 In this white paper, you will learn 5 steps to take back control of your Oracle relationship, including:
Be Informed and Speak with Authority. Do you understand what software your company has installed and is using? If you can speak to Oracle with authority about licensing and compliance questions, then you likely won't receive an audit letter right away.
Know Your Technology Roadmap. Your company needs to proactively decide how it will use Oracle's software instead of Oracle dictating what your company will pay for. Software should only be purchased when there is an established business reason, and not because it was automatically installed or enabled by default.
Get Your Contracts in Order. Did you know if you request a copy of your contract from Oracle, it is likely to trigger an audit? A contract is the only license grant evidence from Oracle; so if you don't have your current contract on hand, wait until your renewal period when Oracle sends a detailed letter on products, pricing, and metrics.
Make the Most of Oracle's Licensing Models. By understanding your Oracle software and license usage, you can tailor the licensing agreement to meet your company needs. This may help you with consolidating licenses or negotiating the overall price point based on usage.
Know How to Respond to Oracle Audits. No customer is immune from audits. Even partners and "good" customers get audited. When you receive an audit letter from Oracle, you need to know what your contractual rights are before responding to Oracle.
Oracle licensing and auditing can be unnerving. But you don't have to go about it alone.
---
About CITO Research

CITO Research is a source of news, analysis, research and knowledge for CIOs, CTOs and other IT and business professionals. CITO Research engages in a dialogue with its audience to capture technology trends that are harvested, analyzed and communicated in a sophisticated way to help practitioners solve difficult business problems.