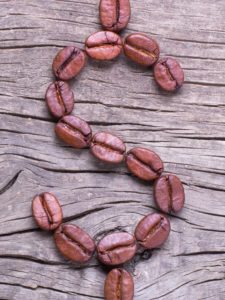 After spending nine years working for Oracle, I have a fairly good idea of what motivates an Oracle sales rep. First let me start by explaining the obvious: your Oracle sales rep's behavior is strongly dictated by their compensation plan. Oracle has been known to change their compensation plans every year and will also pay special bonuses for products they want to sell to their customers. This is perhaps why Oracle sales reps have been promoting their cloud so heavily in the past year, which resulted in increased audits.
I predict a similar scenario this year with Oracle and Java. Based on recent conversations with clients and prospects, here is what you can expect over the next 12-24 months:
Oracle sales reps will be pushing Java subscriptions to remain compliant.
For customers that do not purchase a Java subscription, Oracle will start initiating dialogues (and possibly threats) about being non-compliant.
When those discussions start, you will instantly be under pressure to sign a subscription as soon as possible to avoid a formal audit.
Why would the sales rep focus on Java? 
Oracle on-premise sales has declined for more than 12 quarters.
AWS and Azure are generally accepted as having a technically better cloud platform than Oracle.
Java subscriptions are easily audited and for most reps their compensation plans may pay them more to sell Java subscriptions than on-premise software.
It is easier to sell and charge for software that is already installed/used.
Here are some big changes you can expect with Oracle's audit behavior:
Oracle has ramped up its audit organization by massively hiring in Romania to be able to conduct more audits, resulting in auditing smaller companies and more customers.
Oracle audits are also more aggressive; you have 30 days to resolve any audit behavior or it may be escalated by a legal document to your CFO/CEO.
Oracle can be less willing to negotiate on audit settlements and can demand full payment.
Recommendations:
Don't wait for Oracle Sales to tell you what to buy – take control and understand your Java exposure. There are ways to mitigate your risk, but know that your Oracle Sales rep is not there to save you money. They are there to increase Oracle revenue.
If you want to learn more information, watch our on-demand webinar on how Oracle is monetizing Java or get more information on how we can help you in your Java journey.