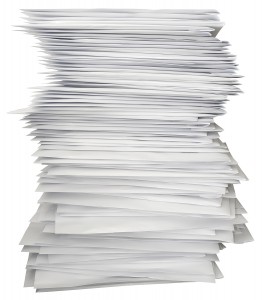 The new year is upon us, and like Punxsutawney Phil predicts the coming of spring, I'm here to tell you that it's officially Oracle audit season. Unlike our favorite ground hog, we base our announcements on something a little more tangible than seeing our shadow.
First, we've had a marked uptick in the number of clients reaching out for help. Usually when we see a spike in outreach to us it means that Oracle has sent out a series of audit letters. They are usually timed to coincide with the beginning of Oracle's third quarter (December) or a new year (January). In this case there may have been two waves. Although we can't tell for sure on that point, we've at least had confirmation that the audit letters were indeed sent.
Second, we are getting close to Oracle's fiscal year end (May 31). For those who may not know, Oracle's audit arm, LMS (license management services) is their organization that both protects their intellectual property, and not so surprisingly, generates a lot of revenue. As we get closer to their fiscal year end, many sales teams within Oracle will use the audit, or threat of an audit, to help close business. For those companies that do not want to purchase Oracle at this time, sales will use the audit to bring that client to the bargaining table. And for those companies that are talking to Oracle, but may be somewhat hesitant to buy, sales will use the audit to give the company a reason to buy the software.
As always, we encourage all our clients (and potential clients) to treat Oracle like you would treat the IRS (tax authority) when it comes to managing your licenses and responding to an audit. First, be prepared. You actively manage your tax obligations throughout the year. You understand how your corporate decisions will impact your tax liability and you act accordingly. This doesn't mean that Oracle licensing should drive your corporate vision. However, it does mean that you should know what's going to happen if you decide to virtualize your data center.
Second, make sure you engage a license compliance expert. You have in house tax experts. You probably use outside tax advisors as well. The same is true with Oracle licensing. Would you ever go into a tax audit without an outside accountant representing you? Of course not. So why would you go into an Oracle audit all alone?