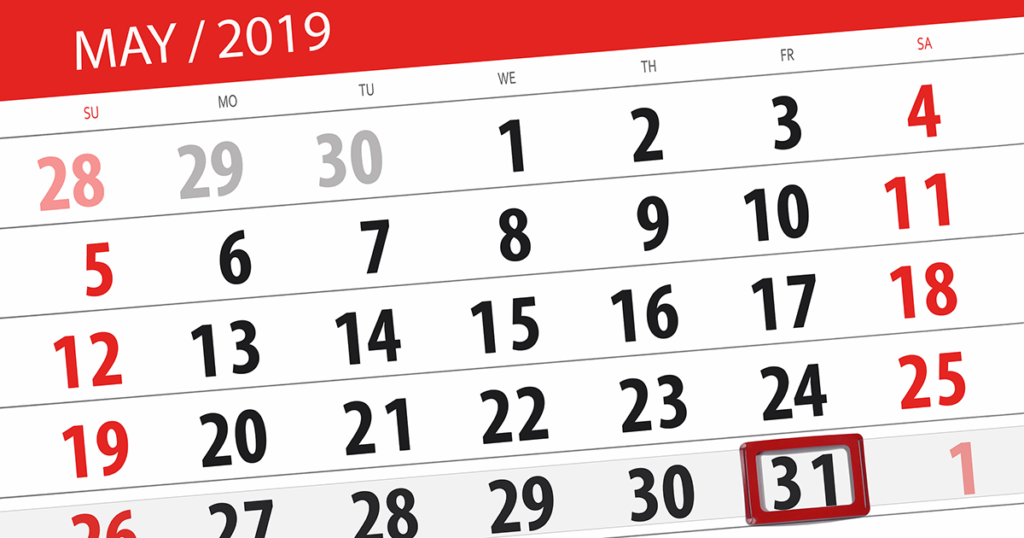 If you are an Oracle customer, then you know the drill. May is the last month of Oracle's fiscal year and Oracle will pull out all the stops to get you to sign a new deal before midnight tolls on their fiscal year. In fact, Oracle's fourth quarter accounts for 40% of their cloud and on-premise license revenue. Oracle's entire year often comes down to the last two weeks of May. 
It can be very stressful for you, the Oracle customer, dealing with all those sales reps calling/emailing/texting you at all hours of the day and night. These next couple of weeks also present amazing opportunities for those companies that know how to take control of the Oracle sales teams and drive the negotiations. I've been in the Oracle ecosystem now for 95 quarter closes on both the Oracle side and the customer side. Below are three tips to negotiate the best deal with Oracle in May. If you can do these three things you will be in good shape.
3. Use the calendar to your advantage
Oracle is great at making their problems your problems. "The deal goes away at the end of May" is a typical Oracle sales refrain. While Oracle will pressure you to sign at the end of May, you should pressure them to give you the deal that is good for you. My response to Oracle's threat of pulling the deal on May 31 is simple and it goes like this:
"We'll sign the deal that is right for us. And if that means negotiating with a new Oracle sales team in June then that is what will do."
You see, Oracle sales territories and client mappings change on June 1. The last thing your Oracle sales rep wants is for your deal to slip into June when that rep may no longer have you as an account. History shows that you will eventually get the deal you want if you can wait Oracle out, despite the protests of your sales rep.
2. Go first in the negotiation
Negotiating with Oracle often means breaking all the rules of a typical negotiation. One thing we hear all the time is to never go first in a negotiation because the person who goes first tips their hand and loses. The opposite is in fact true with Oracle. If you wait for Oracle to give you a price, then you will be negotiating down from Oracle's ridiculously high price. Oracle can come in with a $50 million offer and then you negotiate it down to $20 million and think you've done a great job.  Guess what? Oracle sales could have had your deal forecasted at $10 million and you just gave them double what you could have. The better approach is to figure out what Oracle's technology is worth to you and then come up with a price that fits your budget, based on your needs and the value Oracle brings. Following this logic, in the example above, you could go in with a $3 million offer and force Oracle to negotiate up from there. Perhaps you end up signing at $5 million. If you want to be a negotiation rock star, you can also force Oracle to make concessions in terms and conditions for every dollar you move up from your $3m offer.
1. Want the deal, don't need the deal
This is perhaps the #1 tip that will get the cost of your Oracle deal down and get you the best terms and conditions. If you can walk away from the deal and not have to sign it then you can get almost anything you want from Oracle. This means you're not signing it to resolve a compliance finding and you have an alternative technology should you and Oracle not agree to terms. If you stay in compliance and keep your technology options open, you can watch the cost of the Oracle deal go down as you just say no until Oracle gives you the contract at the price that makes sense for you. If you have to sign a deal, then you can only push Oracle so far, unless you are a very good bluffer!
These are only three ways to get the most from your Oracle negotiation. The number of tools you have at your disposal is actually much higher. Palisade Compliance has developed a unique and proprietary methodology to help our clients get the most out of negotiating with Oracle. In fact, we've helped hundreds of Oracle customers negotiate and optimize their Oracle contracts. Our contracts team has an AVERAGE of 20 years Oracle contracts experience. No other firm comes close to that level of expertise. If you are negotiating with Oracle and would like help lowering your costs and getting the terms that meet your needs, please let us know.
Good luck with your Oracle negotiation!