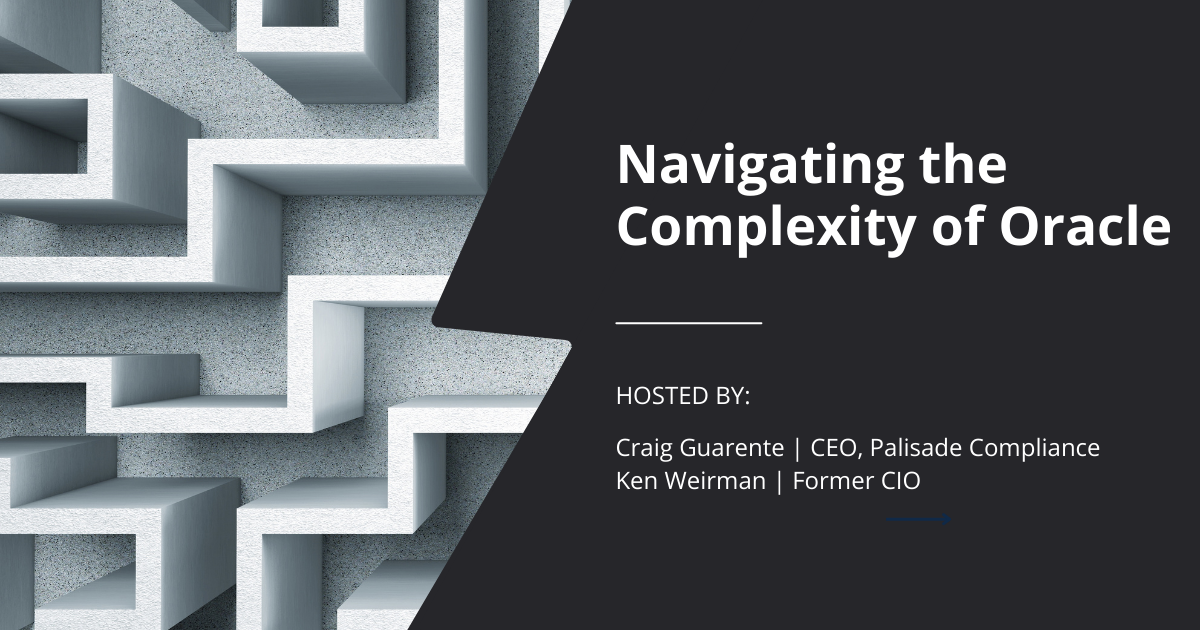 Navigating the Complexity of Oracle
On-demand webinar
Navigating the complexity of Oracle's policies and contracts requires knowledge, experience, and the ability to know when you need help.
Join Palisade Compliance CEO Craig Guarente in this discussion with CIO Ken Weirman.
In this dialogue, Ken describes his experience dealing with Oracle audits, licensing obstacles, and M&A challenges, and how he managed to keep control of Oracle through it all with a little help from Palisade Compliance.