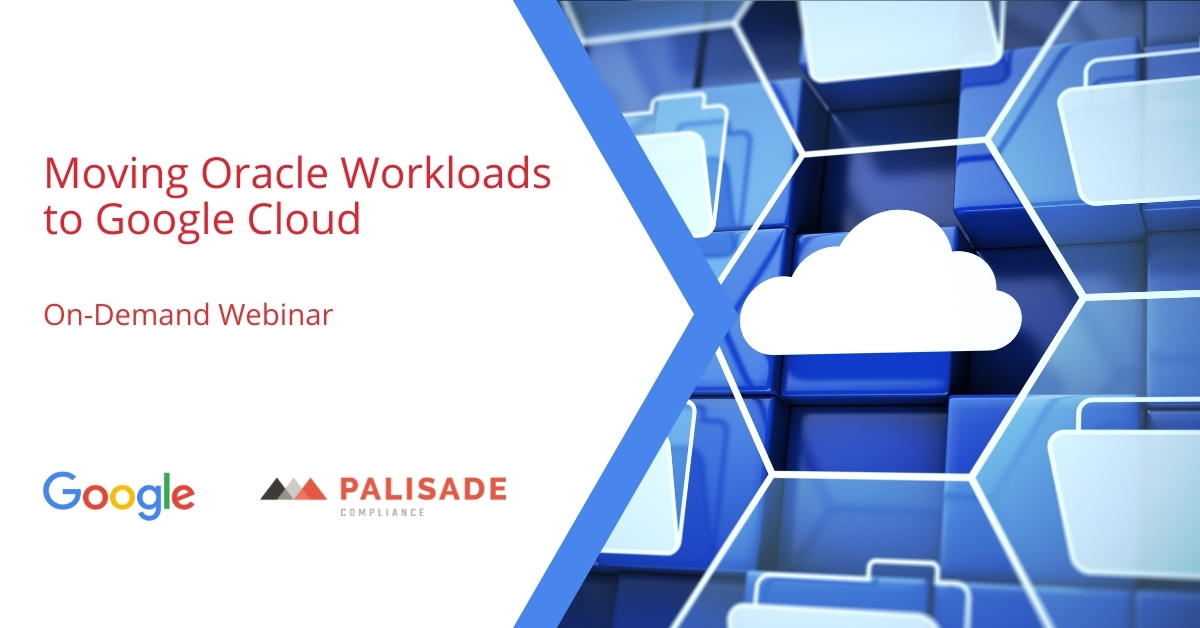 Moving Oracle Workloads to Google Cloud
Over the course of the last year Palisade Compliance has helped a number of our clients keep control of their Oracle licensing and contracts so they can successfully move to Google Cloud.
Because more and more of our clients are evaluating Google cloud, we've decided to host this interactive webinar where we talk with Google directly to learn more about their offerings and how their clients are moving Oracle workloads to Google Cloud.
Request this on-demand webinar where Craig Guarente, CEO of Palisade Compliance, reviews the Oracle licensing and contracting issues facing Oracle customers and how they stay in control of Oracle.
Craig will be joined by Gurmeet Goindi, Group Product Manager at Google. Gurmeet will provide his thoughts on what companies are looking for in a cloud provider, how the savviest clients successfully make that jump to the cloud, and why companies are moving to Google Cloud.