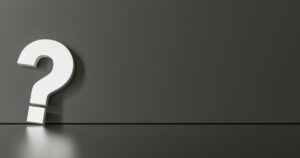 If you're in IT, or you pay the bills for IT, this is a question you have faced, or will face shortly. Companies and governments of all sizes are going through a rapid digital transformation that will impact their operations, profitability, and their very existence for years to come. As these organizations move forward, they are faced with a dilemma on what to do with their existing Oracle software and hardware. Do they move forward and adopt more Oracle solutions, that, while some are fit for purpose, others are sorely lacking? Also, do they want to get more deeply involved with a company that continues its aggressive audit tactics, locks them into onerous contractual agreements, and in general is hard to do business with? If you are an Oracle client, and you haven't yet faced this situation, you will soon.
Trapped in the Oracle ecosystem
Like anything Oracle related, the answer here is somewhat complicated. If you are looking at your existing IT, then yes, indeed Oracle is still relevant. From an Oracle business prospective, Oracle's decision to acquire application companies and now cloud companies has been brilliant. So many of Oracle's customers would have dumped Oracle long ago, but it's no longer about replacing a database. Now it's about replacing your ERP, CRM, or HR solutions (think Peoplesoft, Siebel, Hyperion, Sun, etc.). Add this to Oracle's contractual lock-in strategies (Unlimited License Agreements, Matching Support, Repricing, etc.) and you have to say that Oracle is relevant because their customers have a hard time breaking free. If it were easy to stop using Oracle, then more companies would do it. In this sense, Oracle is still relevant because customers are "trapped".
Chart the best course
But let's stop looking in the rear-view mirror and focus our attention on the road in front of us. Look into the future. Is Oracle relevant for your digital transformation? Do you need Oracle if you are going to transform your business? Well, this answer is up to you. If you are an Oracle customer and you don't want to use them going forward, then you really don't have to. You have the power to break free and adopt the technologies and solutions that are best for your company.
Let me explain a little deeper. You are using Oracle today, and Oracle desperately wants to stay relevant. So, if you let Oracle control your decision making, then Oracle will be relevant in the future. However, if you take control of how you use and manage your existing Oracle, then you can chart a different course and adopt non-Oracle solutions that are more appropriate for your business going forward. This means AWS, Google Cloud, Linux One from IBM, Azure, Rimini Street, Azul (non-Oracle Java) – the list goes on.
How to stay in control
How do you stay in control? It's "easy". Understand your Oracle contractual obligations, opportunities, and limitations. Really take advantage of what's in those agreements. Stay in compliance! If you are out of compliance, then Oracle will eventually use that against you to gain leverage and have you purchase their latest cloud-thingy. Finally, create a 2-3 year contractual, compliance, and downshift strategy for Oracle.
Oracle has a plan to force you to spend more with them, you should have a plan to force Oracle to charge you less.
Make Oracle work for you
If you want Oracle to stay relevant for you, that's great! You should still follow the plan above. Ultimately, if Oracle is forced to earn your business, rather than you being forced to surrender your business to Oracle, then Oracle will create better products, better contracts, better pricing, and better customer relationships.
No matter your direction with Oracle, Palisade Compliance can help. Whether you are moving towards Oracle, or away from them, we are 100% independent of Oracle and we can give you the information and guidance you need to make the best decisions for your organization.