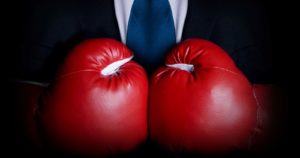 The anger and frustration with Oracle's business practices has moved at least one national government to investigate and find fault with Oracle's tactics.
In 2018, Chile's National Economic Prosecutor (the FNE) conducted an investigation of Oracle's licensing and audit practices for anti-competitive practices. The FNE reviewed approximately 100 Oracle clients – many of them large sophisticated companies – to determine why Oracle found them out of compliance and forced them to pay large sums of money to Oracle. This move by the Chilean government may be the first salvo by governments to take back control of their relationships with Oracle.
What the FNE discovered was that Oracle's audit results found customers to be out of compliance because of incorrect or automatic installation of products where customers did not know, and were not warned, that a separate license was required.
The FNE found that 64% of clients were negatively impacted by Oracle's process of automatically installing products.
At Palisade Compliance we've found that Oracle's product distribution practices put almost 100% of Oracle customers at risk of downloading and accidentally using products they are not licensed for. Clearly this is a feature of Oracle's practices and not a bug. 
The FNE finds problems with Oracle
In addition to installing products automatically, the FNE found multiple other problems with the way Oracle does business.  These included:
Oracle pushing cloud to resolve audits even when the customer did not want cloud
Aggressive sales tactics to force customers to sign contracts quickly without allowing for a proper review
Changing policies on a website rather than informing clients directly
Faulty findings from the LMS audit team.
The list goes on, with many other issues being identified by the FNE. For more details you can find a report from the FNE here.
What Oracle agreed to, according to the FNE
According to the FNE website, at the end of this investigation Oracle agreed to the following steps:
Improve information on products related to those for which customers acquire a license, but that may have an additional cost and require a separate licensing agreement, incorporating a notice on the product download page and sending a communication to Customers, both new and current.
Improve the information provided in the letters of initiation and closure of the audit processes.
Improve the visibility for customers of the tools that allow them to internally verify which Oracle products have been downloaded and/or are being used in their systems, in order to determine if it is necessary to acquire additional licenses and/or if the company's policies are complied with. Oracle licensing.
Create a special contact so that customers can escalate disputes and claims.
Implement local training to workers in the division called License Management Services of Oracle (LMS), in charge of audits.
We've seen all this before!
Palisade Compliance can confirm the findings above. We've witnessed Oracle customers buying unwanted Oracle cloud to make an audit go away. We've seen how the Oracle audit team (LMS or SIA or GLAS – what's their name today?) produce erroneous "final reports" that are used to gain leverage on clients. And of course we've seen Oracle sales teams jump the shark with their customers.
The most disturbing thing about the FNE findings is that they were made almost three years ago and many of Oracle's behaviors appear to be getting worse, not better.
Many government agencies have signed huge ULAs with Oracle, and are forced to pay support costs in the multi-million dollar levels, often for products that are not in use or not required. While governments are looking to reduce their Oracle spend, Oracle is looking to get a bigger piece of the pie.
Given the findings of the FNE, and ongoing practices by Oracle LMS and sales, it's only a matter of time before the next large government agency looks to start their investigation. Of course, Palisade will be available to help!