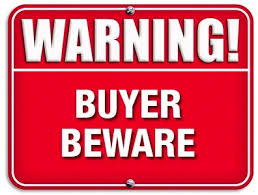 Oracle's LMS department is charged with performing customer audits and therefore generating huge amounts of money for Oracle. One of their most interesting things we've seen over the last two years is LMS's offer to "help customers manage their licenses FOR FREE". In fact, I was speaking to a perspective client and he brought this up to me directly. He said "Craig, why would I pay you to do this when Oracle will do it for free?" It's a great question and one I think every software end user of any vendor, not just Oracle, should think about before they let a vendor in to do a "health check" or "utilization report" or whatever term they are using that day.
First, let's be clear that this offer for "free" assistance is an Oracle license audit. That's all it is. When you approach Oracle, or any software vendor, asking for help managing your licenses you are basically putting a big target on your back and saying "I don't know how to do this and I'm probably out of compliance, can you please audit me." I encourage all our clients to think of Oracle and LMS as they think of the IRS. I'm sure if you called the IRS and said "can you please help me manage my taxes, your rules are so complex and I want to make sure I'm not over paying you" that the IRS would be happy to send over an auditor and "help" you.
The best thing that can happen with an Oracle audit/free managed services engagement is that you don't end up paying more money. That's the best thing and that is by far the exception. When Oracle goes in there at your request and audits you, and finds you out of compliance, you will end up paying Oracle more money. That's how it works. That amount can be in the millions of dollars. So the best outcome is you pay nothing (rare) and the more likely outcome is that you pay lots more, maybe millions more. That is a very expensive phone call.
Why use Palisade Compliance? Well, first of all, our last option is to pay Oracle more money. Our first options are to remediate findings through other means, technical, contractual, architectural, etc. Think of Palisade Compliance as the tax accountant who helps you get your books in order to minimize your taxes (support fees and license fees), and keep your books in order should you be audited. Would you want your accountant to work for the IRS? I don't think so.
Ultimately Oracle does nothing for free. There is always a cost. That's the reason why you pay for this rather than asking Oracle (or any vendor) for "help."