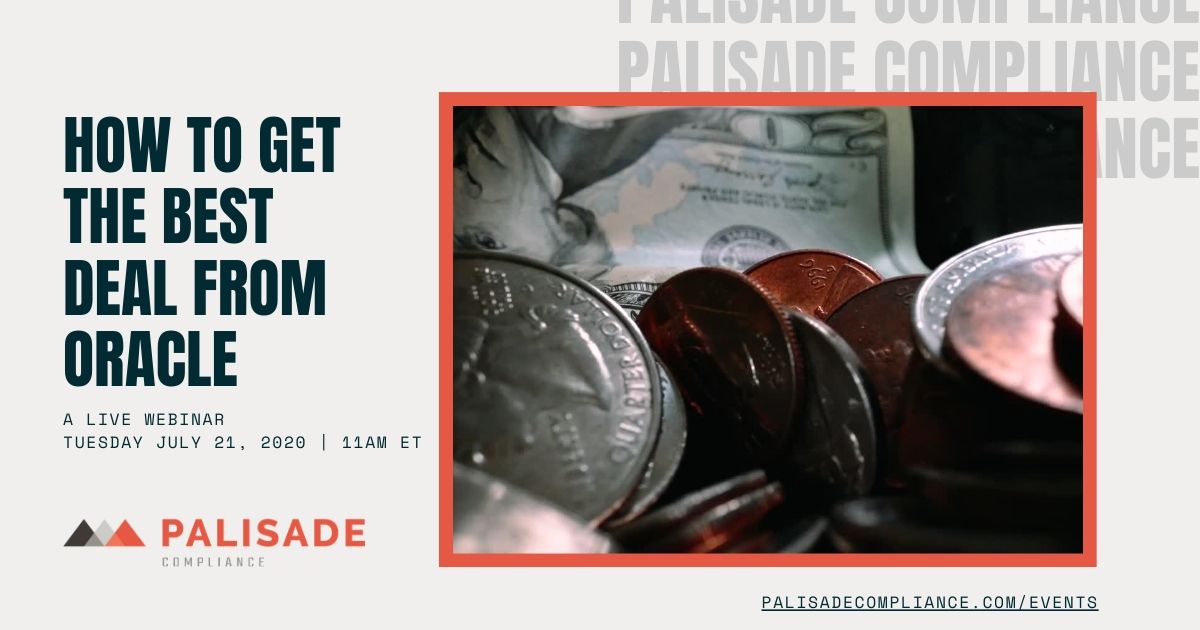 How to Get the Best Deal from Oracle
On-demand webinar
Did I get a good deal? Can I get a bigger discount? What are other companies paying for Oracle? These are just some of the questions we receive every day from our clients.
Whether it's license, support, or cloud, lowering your Oracle costs and reducing your Oracle spend has moved to the top of many people's wish list. Stop wishing for lower costs and start learning how to achieve them.
After this session, you will gain:
Concrete steps you can implement in your next Oracle negotiation.
An understanding of how Oracle will try to raise the price.
The confidence to push back on Oracle and walk away from a deal until they meet your pricing requirements.
View this Session On-Demand