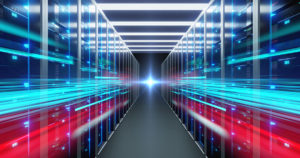 Moving your on-premise applications and databases into the cloud requires technical planning and expertise. Do it wrong and you can be out of business. Execute properly and you can gain efficiencies as well as competitive advantages over your competition. The stakes have never been higher to make the right decisions with your IT cloud future.
The trap is in the business model
Because the stakes are so high, companies large and small are negotiating cloud services agreements closely, employing teams of experts to scour these documents, uncover hidden traps, and exploit terms and conditions to their advantage. Unfortunately, sometimes the trap in your cloud contract is not really in the contract, but in your cloud service provider's business model. Such is the case with Oracle.
Oracle, like all vendors, tries to limit its liabilities in their contracts. Oracle's cloud services agreement states that:
"WE ARE NOT RESPONSIBLE FOR ANY ISSUES RELATED TO THE PERFORMANCE, OPERATION OR SECURITY OF THE SERVICES THAT ARISE FROM YOUR CONTENT OR THIRD PARTY CONTENT OR SERVICES PROVIDED BY THIRD PARTIES." (source Oracle.com)
One of Oracle's cloud service level agreements states that, "The Service commitment does not apply to any unavailability of the applicable Oracle Cloud Infrastructure Service… that result from… third party equipment, software or other technology (other than third party equipment within Oracle's direct control)."
This language seems innocuous on the surface. In fact, many cloud providers have similar limitations in their agreements excluding liability for actions of third parties. Think AWS and Azure.
Oracle generally does not own data centers
The big difference with Oracle is that Oracle rents their data centers from other companies. In general Oracle does not own the data centers where their cloud services are running.
This means a third party is running Oracle's cloud centers and would therefore be involved in some way in any outage of Oracle cloud. Take it a step further. Even though you've negotiated heavily on your service level commitments from Oracle, if you've left in this exclusion for third parties (as everyone leaves in) then you've effectively nullified your right to claim a breach of services. Oracle can simply point to the third party that owns the hardware center and say "it's their fault, not mine".
Let us help with cloud contract negotiations
This is just one example of the hidden dangers in Oracle's cloud contracts and cloud business model. Palisade Compliance has helped hundreds of customers take control from Oracle. If you're negotiating a cloud contract with Oracle, reach out to us for assistance and we can help you avoid these traps, and create a contractual framework that promotes your move to the cloud.