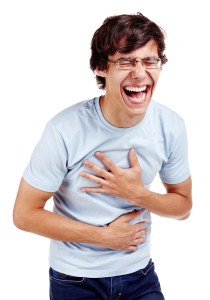 Have you ever found an article online and started reading thinking it was a joke, but then half way through you realize that the author is being serious? You start out laughing at the absurdity, and a minute later you are shaking your head thinking: Is this for real? I had one of those moments when I read a recent article blog by Oracle on "How Not To Alienate Your Customers". Knowing what Oracle does to their clients in the LMS Audit process, I seriously thought this was going to be a spoof article. Then I started reading and laughing at how funny the author was being. Then it hit me. This is for real. Before I give you some thoughts on the content you can find the article here.
After I got through the irony, I started thinking about what this article says about Oracle. Here are just a few:
Oracle is so big that one group doesn't know what the other is doing
That's a challenge for customers who are trying to get different groups at Oracle to coordinate. Every Oracle customer knows the pain of 15 Oracle sales people calling on you looking for meetings and revenue. The fact that Oracle marketing would write about customer alienation means they obviously do not know how Oracle business practices are designed to create licensing traps for customers and how Oracle Sales and Oracle LMS team up to spring those traps and punish clients. They sell by coercion and fear. The good news is that the savvy Oracle customer can use Oracle's company size as an advantage. Knowing how to manipulate different groups in Oracle is key to taking back control of your Oracle relationship.
Oracle doesn't practice what they preach
The number one piece of advice Oracle gives in the aforementioned blog post is to "be transparent." Think about that in the context of an Oracle audit. Think about that in terms of Oracle licensing policies. Virtualization Rules. Certification requirements. Approval process. The list goes on and on. Oracle uses the black box to sell billions of dollars of software and cloud services. I'm going to leave it at that.
Oracle is out of touch
The last piece of advice was as amazing as the first. Post pictures online of your company doing good things. I'm not joking. Can you image Oracle doing that? They could post pictures of the LMS team volunteering at local causes. Maybe this will get Oracle customers to connect and trust LMS?!!?!?! This is so ridiculous I could go on stage and do a 30-minute comedy skit on this.
I need to stop writing about this. My head hurts. But I will have a lot more to say about this article in the coming days/weeks.