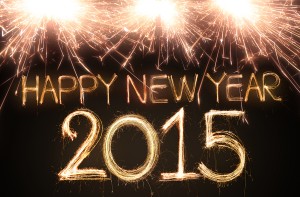 It's a brand new year and that time when we all make our resolutions for the next 12 months. (Yes, I have one for myself.) This annual tradition got me thinking about the top 5 resolutions that companies should make around their Oracle licensing and contracting.
Here's my list:
1. I resolve to get an inventory of all my Oracle contracts.
That's right, most companies don't have their Oracle contracts. If you don't have them, this should be first on your list.
2. I resolve to have one person (or team) responsible for all my Oracle contracting.
Oracle is so ubiquitous and has done so many acquisitions, that many companies buy Oracle through different internal channels. Put someone in charge of the process so they can optimize it.
3. I resolve to know my rights and obligations when being audited by Oracle.
When Oracle sends the audit letter you have a lot of leverage in how that audit is conducted. Make sure you use it.
4. I resolve to only buy Oracle when/if I need to, on my schedule, not on Oracle's schedule.
This is about understanding if you are deployed optimally, are in compliance, and have a true business need to buy this software.
5. I resolve to get the best deal possible when buying Oracle.
This means I have to follow through on the first four resolutions above!!
Do you have other Oracle-related resolutions?
Happy New Year!
Craig