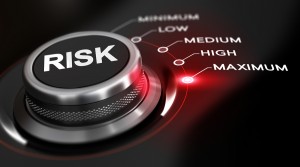 While the ULA is Oracle's preferred licensing contract, there are many other contract vehicles available to Oracle's customers.  The Pool of Funds Contract and Enterprise Agreements are two very different contracts, but they have one thing in common.  Both contracts require that the Oracle customer provide Oracle with periodic reports.
Many software companies require their customers to report back information.  Oracle, however, takes it to another level, as they have inserted their LMS audit team into all of these agreements.  It's not in your contract, but when you signed a Pool of Funds or Enterprise Agreement, you signed up to work with Oracle's auditors.
Unfortunately, this reporting process is not as simple as the contract indicates.  Failure to report properly could result in a multi-million dollar compliance problem or simply a lost opportunity.  Your firm only gets one chance to submit an accurate report.  After that, Oracle will use your submissions to claim non-compliance and try to extract additional revenue.
Palisade Compliance can empower your organization and enable you to submit accurate and timely information that reduces your risks, optimizes your opportunities, and keeps you in compliance with Oracle.  Get the most out of your Oracle contracts and engage with Palisade today.