Pa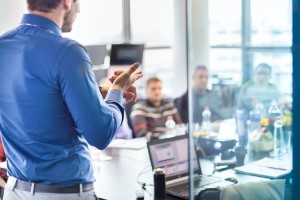 lisade Compliance is excited to offer onsite interactive workshops to companies who are looking for a better way forward.  The Palisade Compliance workshop is designed to provide your organization with an understanding of Oracle licensing, contracts, and best practices in managing your Oracle assets.
Workshop Objectives
At the end of the workshop, attendees can expect to have a better understanding of:
Oracle licensing, compliance, and strategy
Your audit and compliance risks
How Oracle's policies and practices impact your IT strategy
Go forward ideas on contracting, licensing, software asset management, and negotiating with Oracle
Who Should Attend?
Any company that contracts with Oracle for licenses and services should book a Palisade Compliance workshop. The Palisade workshop is designed for a wide range of attendees including executive management, legal, IT, procurement, software asset management, and others.
Contact us for more information and to schedule a workshop.