We empower legal counsel to defend and represent their clients.
Oracle licensing, contracting, and compliance are extremely complex matters that span a wide range of disciplines.  This complexity can easily lead to disputes with Oracle, Oracle's resellers, or with other third parties.  While Oracle has hundreds of attorneys and license experts on staff protecting Oracle's interests, Oracle's clients are not as well defended.
Since our start in 2011, Palisade Compliance offers legal advisory services to both in-house/corporate counsel as well as outside council.  In fact, our very first client was the General Council for a Silicon Valley based technology firm.  Palisade is not a law firm and we do not practice law.  Rather, we empower legal counsel with the knowledge, guidance, and data they need to aggressively defend and represent their clients.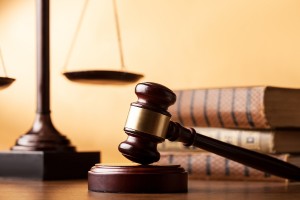 Palisade Legal Advisory Services Include:
License Audit Support
Negotiation Support
Expert Witness Testimony
Due Diligence
Palisade Compliance successfully supported counsel through some of the largest and most contentious legal disputes surrounding Oracle.   Working together, our results include settlements and awards valued at over $100m.
Contact us for expert guidance on how you can protect and defend your client.