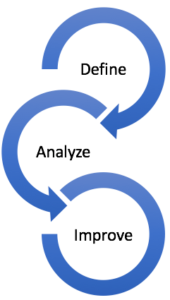 Sometimes, the problem is not only in the contract you negotiated, it is in the process that led to that contract.
While Palisade's focus is on Oracle license compliance and negotiations, our team includes over 70 years combined experience in leading large contracts organizations in procurement, negotiations, approvals, proposals and sales operations at Oracle, Dell, and the United States government. Our executives have led contract process improvement engagements for Fortune 100 clients both while at Palisade and in earlier roles.
This expertise is available to Palisade clients on a project or ad hoc basis.
A quote often attributed to Einstein is that problems cannot be solved with the same thinking that created them. Palisade's executives provide unique insights to the negotiation and contracts process – saving our clients' money, time and aggravation.