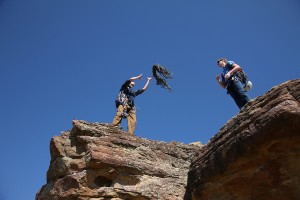 Oracle has hundreds and hundreds of lawyers, analysts, contracts professionals, and auditors who focus 100% on creating a contractual arrangement that is decidedly in Oracle's favor. The Oracle contracts themselves are laden with ever-changing URLs and referenced policies. A simple database contract has over 500 hundred pages of terms hidden behind URLs, technical documentation, and online policies. No one should go alone into an Oracle negotiation.
While your company may have some experience working on a few Oracle contracts over the years, the Palisade team has drafted, negotiated, and advised on thousands of Oracle contracts, across all Oracle products and services. Our founder, Craig Guarente, worked at Oracle for 15 years and literally created Oracle's Global Contract Services teams. There is simply no other firm with the experience of the Palisade Compliance team of professionals.
There are other firms who claim to be Oracle contracting specialists. However, they often focus only on costs, and as a result, increase your risks exponentially. Palisade Contract Negotiation Services are designed to empower our clients to achieve the lowest costs, with optimal terms, and the lowest risks. Palisade Contract Negotiation Services also improve your relationship with Oracle. By putting you in control of the negotiations, Oracle is forced to work with you as a client, and not an ATM.
Palisade can assist with all your Oracle contracting needs – on-premise licensing, cloud, technical support, consulting, hardware, etc. Contact us today.