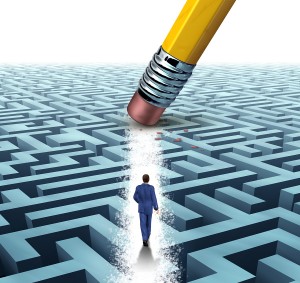 Contracting with Oracle is extremely difficult, and if you are not prepared, it can be very costly. While most technology companies use their contracts as a shield to protect their IP, Oracle also uses their contracts as a sword to target their clients and extract more money.  Contracting mistakes and oversights can lead to millions of dollars in unbudgeted and unexpected fees and fines from Oracle.
"The Palisade team gave me answers to questions I didn't know to ask.  We now have an amazing contract with Oracle." – CIO
There are many firms who claim to help you save money on Oracle.  Those firms will push for higher discounts and claim success.  Discounts, however, only scratch the surface of how Palisade Compliance can reduce your costs and risks with your Oracle contracts.  Our founder, Craig Guarente, spent 15 years at Oracle and was Oracle's Global Vice President of all Contracts and Business Practices. We have assembled a team of former Oracle contracts professionals and combined them with the proprietary Palisade Compliance contracting methodology that looks at both pricing and terms to reduce your costs and risks.
Our Oracle contracting services include:
Palisade has experience with all Oracle contracts including:
Licensing

ULAs
Pool Of Funds
Enterprise Agreements
Ordering Documents
Migrations
Other

Support/Maintenance Renewals
Cloud

New Cloud Contracts
Migrations from on-premise

Master Agreements
Consulting
Hardware