Oracle® is pressuring their customers to move to the cloud. We can help.
Cloud computing offers businesses large and small access to resources and technologies that were unimaginable just a few short years ago. The smallest companies can now utilize the largest IT infrastructures to expand and grow their businesses. At the same time, large multinational organizations can quickly ramp up and ramp down resources to save on operational costs and go to market faster. There is a reason why cloud services are in such high demand.
Moving to Oracle's cloud, however, does have its challenges. If you are an Oracle customer, then you have likely invested huge amounts of time and money in on-premise licenses, support, hardware, and product customizations. You are not going to throw all that away because Oracle wants you to move to their cloud. At Palisade Compliance we believe most organizations that move to the cloud will end up in a mixed environment where their business is run on a combination of on-premise software, private cloud, and public (Oracle and non-Oracle) cloud.
Oracle clients are under tremendous pressure from the vendor to buy Oracle cloud services. If you are an Oracle customer, then you have probably been approached by multiple Oracle sales people to "move to the cloud." Oracle is using a host of tactics to persuade customers to buy their cloud services, ultimately to increase their cloud revenue. These include:
Auditing existing customers and offering cloud contracts as a way to resolve compliance problems.
Offering "sweet deals" for clients who buy cloud
Tying traditional on-premise license contracts to cloud deals
Creative sales incentive programs to drive cloud revenue
When and if you move to Oracle's cloud services should be a decision based on your company's long-term strategic business goals and not based on Oracle's revenue targets. Organizations that take control of their Oracle licensing and contracting will achieve the greatest success in buying/transitioning to Oracle's cloud.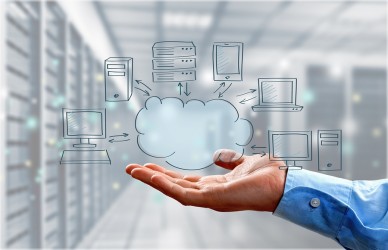 Palisade Compliance has a collection of cloud advisory services to help your organization with your Oracle Cloud Contracting needs:
Cloud Contract & Negotiation Optimization – Achieve optimal terms and pricing when acquiring Oracle cloud services.
Cloud Conversion Contract Support – Are you turning in traditional on-premise licenses for Oracle "cloud credits" or "cloud services"? These conversions are fraught with risk and opportunities.   Make a mistake here and you could find yourself locked into long-term cloud contracts and out of compliance with your traditional on-premise license agreements.
Cloud Support Reduction Planning – Moving to Oracle's cloud services may be an opportunity for your company to reduce your annual support maintenance bill from Oracle.
Cloud/On-Premise Compliance Advisory Services – Yes, it is possible to go out of compliance with Oracle even if you are using their cloud services! Most companies who use Oracle's cloud will also maintain an on-premise license position with Oracle. Businesses must now be compliant in both environments or face heavy audit penalties in both environments.
Contact us today to discuss if migrating to the Oracle cloud is the right decision for your business.