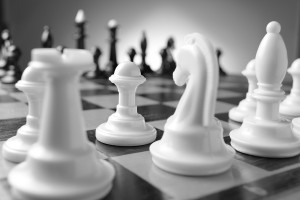 Managing your Oracle relationship is complex, time consuming, and expensive.  Even when you did not start out with an Oracle relationship, their 100+ acquisitions over the last 10 years resulted in their technology becoming embedded throughout most companies' operations. Because of that, Oracle may be  the number one IT vendor spend in your budget.
Making matters worse,  Oracle is famous for their aggressive sales tactics, unclear business practices, and high risk audits.  Oracle customers need an independent advisor empowering them to get control of this relationship, bring down their Oracle costs, and reduce the risks associated with audits and compliance.
Palisade Compliance is the leading independent advisor executives look to for help in managing their Oracle relationship.  Our founder, Craig Guarente, worked at Oracle for over 15 years.  He was Oracle's Global VP of Contracts and Business Practices, as well the Global Process Owner for Oracle Audit teams (LMS). Craig left Oracle and started Palisade Compliance with a mission to provide independent advice and guidance to companies looking for help with their Oracle contracting and compliance problems.
"Palisade Compliance is completely independent of Oracle.  Our only goal is to give our clients world class information and guidance, and help them make world class decisions.  If your goal is to spend less on Oracle we can help you do that.  If your goal is to buy more Oracle, then Palisade can help you buy it for less and with better terms." – Craig Guarente
The Palisade delivery team is 100% former Oracle contracts, business practices, and audit personnel.  With a combined total of  80+ years of experience working for Oracle, our team is now available to work for your organization.  Palisade has over 200 clients all around the world who have used our Advisory Services to take back control of their Oracle relationship.
Our services include: