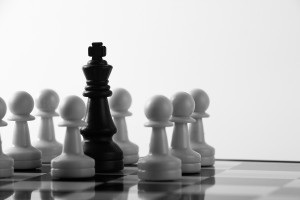 Senior leadership is pulled in so many directions: increase margins, produce quality products, limit risk, and just keep the lights on.  This requires working with outside vendors like Oracle. Oracle software is a top expense in any IT budget, your operations rely upon their software, and they are experts at leveraging your sunk cost to their benefit.  As a result, Oracle is famous for being one of the most complex and difficult companies to work with.  While many of their products might be excellent, the costs are extremely high, and the risks of unbudgeted license and audit surprises is even higher.
"I sleep better at night because of Palisade Compliance" –  CIO
"Working with Palisade Compliance was the best money I've ever spent in my 35-year career" – CIO
"Palisade Compliance was the missing piece of the puzzle.  We saved millions of dollars because of them. "  Chief Finance Officer
Oracle's combination of complexity, costs, aggressiveness, and risk requires that company leadership have access to information, expertise, and other senior executives who know Oracle.  Palisade Compliance is that firm.  Our C-Level/Executive Advisory Services team is comprised of highly tenured executives who have over 60 years of experience working for and with Oracle.  We can operate at the highest levels of your organization, while maintaining the proper balance, to ensure successful project outcomes.
If you are a senior leader in your organization (IT, Finance, Procurement, etc.), and you work with Oracle technologies, Palisade will help you take back control of that relationship while lowering your risk and costs.