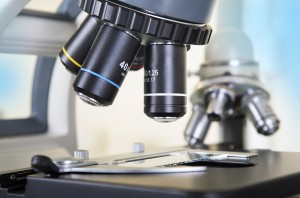 Auditing your use of Oracle software is about far more than counting.  It is about interpreting information from both manual and automated data collection, then reviewing client contracts and business practices to ensure there are no gaps.  Erroneous output from automated scripts can be easily misinterpreted, with double counting or false positives leading to perceived non-compliance. However, Palisade's independent auditing can demonstrate that none exists.
What makes Oracle unique among the major enterprise software publishers is that there is no single audit paradigm.  Because of the company's growth by acquisition strategy, a dozen different ways to audit various Oracle database, middleware, and applications exist.  Also, it is very easy for customer technology staff to accidentally activate an option or install additional software.  The lack of installation controls in Oracle software easily enables millions of dollars in potential non-compliance.  Finally, Oracle is unique because non-compliance is a judgment more than a number on a report.  Virtually every product requires some degree of interpretation, with customer-beneficial and Oracle-beneficial extremes surrounding a real answer.
The penalties for getting this wrong are steep.  Oracle software is expensive, and non-compliance can result in license and back support fees in the millions of dollars.  Even more expensive, Oracle customers routinely buy software they do not need: You can avoid the expense of over-licensing with a proactive count of software utilization before new purchases!
Oracle's audit methodology is slow, manual, cumbersome, and subject to interpretation at almost every step.  There is little incentive for Oracle to improve the process because the threat of an audit is important leverage in many customer negotiations.  Also, Oracle derives substantial revenue from auditing customers, and a highly subjective process makes it more difficult for most customers to challenge findings.
This is why Palisade's independent auditing can make a real difference when it comes to saving you time and money.  We use a variety of methodologies based on your unique situation that are designed to achieve results equivalent to Oracle's more efficiently.  Palisade then goes further and provides you with all the options to mitigate your risks, optimize your deployments, and reduce your spend with Oracle.
Our experts produce a Compliance Scorecard that details:
What do you own?
What are you using?
What are the gaps?
What are your options?
How do you move forward?
Armed with this information, Palisade Compliance clients are able to achieve compliance, reduce costs, and take back control of their Oracle licensing.  Contact us for more information on a Compliance Scorecard.