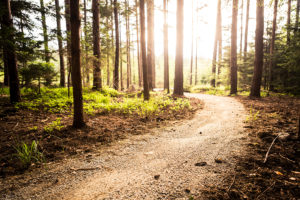 "If you're not with me then you are against me."  That's a popular phrase we often hear.  The phrase goes back to the bible and has been used many times in both politics and pop culture.  It's a very powerful statement forcing people to take sides on an issue.  There's a part of Oracle that embodies this mantra more than any company I can think of.  Larry Ellison has often taken the stage to berate and belittle his competition.  In fact, at one time he (jokingly) talked about shooting his competitor (and his dog).  Whether it's cloud or software or services, Oracle wants people to choose sides.  You must be with Oracle, or you are against Oracle.  There is no middle.
I once had a meeting with an Oracle LMS executive, and in that meeting several years ago he was very candid in what he wanted from Palisade.  He wanted Palisade to be an advocate of Oracle's and to help expand the Oracle footprint.  In another session with Oracle LMS, I asked the head of LMS what I should do if I found a client was out of compliance.  He said, without hesitation, to call up LMS and let them know.  He actually wanted me to turn in my clients to Oracle!!  Forget the fact that we have confidentiality obligations with our clients; it just sounded like a bad business to be in.  It wasn't something I wanted to be a party to.  Because Palisade was not advocating Oracle, we were not welcome.  I can't say I blame them.  Oracle LMS, and Oracle in general, are there to generate money for Oracle.  Palisade is not in the business of generating business for Oracle.  We are in the business of helping our clients spend less with Oracle. 
Despite Oracle's penchant for battle, it doesn't have to be that way.  In fact, at a major CIO conference, an Oracle representative was asked about independence and in particular Palisade, here is what he said, "we've got no issue with Palisade. If we take a longer-term view of value add, something you have to do…the work of Palisade is actually valuable to Oracle…so, we like them. Even if some of our sales guys don't".
I've received similar feedback directly and indirectly from people within Oracle.  While the Oracle LMS team may talk tough, the Oracle sales and even legal teams know clients have a right to receive independent and knowledgeable guidance on their Oracle licensing.  A customer that is treated fairly and not bullied in an audit will be a satisfied customer.
I love this perspective because it shows that there is a way for Oracle clients to have a positive relationship with Oracle that is based on mutual understanding and respect.  If Oracle knows a customer is savvy with their licenses and contracts, then that customer will have a better relationship with Oracle.  If Oracle thinks you are out of compliance, and you do not have a handle on your licensing obligations, then that is when they get tough and demanding and start auditing.   If you want to keep a good relationship with Oracle, get savvy on your licensing, know your options, and work with people who are independent of Oracle and only work for you.