Join Palisade!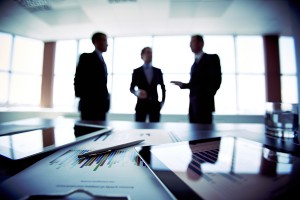 Palisade Compliance is the leading independent provider of Oracle software compliance and analysis services.
We are always looking for experienced advisers, analysts and support team members to work in our global delivery organization.  While current openings are detailed here, if you have experience in these areas, please contact us to start a conversation!
---
Senior Advisor/Director of Delivery
Continental USA, remote/telework position, full-time — Click HERE to apply
This is a senior-level position leading Palisade engagements with Clients, advising clients on their compliance position, interpreting the results from our analysis team and advising Client senior executives on strategy with Oracle and how best to optimize their Oracle relationship.
We are looking for someone with executive communication skills, a track record of leadership, attention to detail, and positive engagement with clients in a professional services approach. A degree or equivalent experience in IT, accounting, business, engineering or similar is required.  Background with Oracle is highly desired but not essential, supporting software audit projects internally and for top-level firms is also acceptable.
Specific responsibilities include:
Set up and manage the Client relationship
Create project plans based on Client requirements and timelines
Educate Client executives and staff on Oracle sales practices and license policies
Guide clients on data collection, both contract and technical
Answer Client questions during the data collection process
Work with the Palisade analysis team to support analysis of supplied data
Lead the q&a process between Palisade analysts and Client staff
Update and maintain project management, billing, and other Palisade systems to report on engagement progress
Participate in Palisade knowledge management efforts to ensure currency of information
Advise Client executives on the implications of our findings
Create deliverables, reports or presentations, to communicate findings to clients
Participate in ongoing advisory efforts to help clients manage their long-term Oracle relationship
Lead internal projects to update and improve Palisade effectiveness and efficiency
Participate as subject matter expert in adjacent Client engagements
Other job duties as assigned
---
Technical Analyst
Continental USA, remote/telework position, full- or part-time, contract/temp to start — Contact us to apply.
Technical Analysts conduct technical data gathering, review, correction, analysis, reporting and explanation along with related tasks during a software compliance audit. This role works in conjunction with the Analysis Director and Delivery Lead who lead the project and manage the relationship with the client. The Technical Analyst role works both under direction and independently. This is a project membership role requiring daily independent exercise of judgment, extensive knowledge of Microsoft Excel spreadsheet technologies (day-to-day and advanced skills such as pivot tables and extensive use of functions). This role requires an ability to work efficiently, independently, and with a high degree of attention to detail. Further requirements include:
Degree in Accounting, Business, IT or related field (or equivalent experience)
At least 2 years of experience in detail knowledge work (examples might include medical transcription, legal document review, or other detail oriented numerical and business endeavors)
Knowledge of Oracle products and business use is helpful but not required
Experience/knowledge of SQL and PL/SQL
Experience with the Unix/Linux and Windows operating system
Understanding of computer networks and architectures
Solid analytical skills and attention to detail
Ability to work both independently and in a team environment
Ability to sustain focus on detailed and repetitive knowledge tasks with minimal error
Ability to follow instruction and document instructions into knowledge management systems
Good knowledge of English (written and spoken)
Good verbal and written communication skills
Research skills and curiosity to investigate complex problems
Enthusiastic, creative and able to learn quickly new processes/technologies
---
Palisade Compliance is an equal-opportunity employer.  We prohibit discrimination and harassment based on race, color, creed, religion, sex, gender, national origin, citizenship, ethnicity, marital status, age, disability, sexual orientation, gender identity and gender expression, genetic information, veteran status, or any other status protected by applicable law to the extent prohibited by law.