Join Palisade!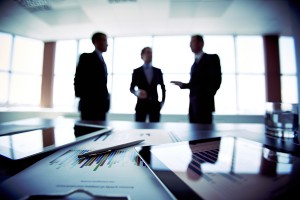 Palisade Compliance is the leading independent provider of Oracle software compliance and analysis services.
We are always looking for experienced advisors, analysts and support team members to work in our global organization. Current openings are detailed here, if you have experience in these areas, or want to be considered as Palisade continues expanding world-wide, please contact us to start a conversation!
Current openings (2017) include:
Future openings may include:
Analysis Team, who have the analytical background to turn data from Clients into reports that our Advisory teams use for Client support
Delivery & Advisory (Europe, Asia-Pacific, Latin America), who are the seasoned audit and negotiation professionals leading our Client engagements
Oracle License Contract Subject Matter Experts, who add to Palisade's unique perspective on Oracle contract provisions and negotiations
---
Delivery & Advisory
Levels: Director or Subject Matter Expert
North America, full-time — Contact us to apply!
These are senior-level positions leading Palisade engagements with Clients, advising clients on their compliance position, interpreting the results from our analysis team and advising Client senior executives on strategy with Oracle and how best to optimize their Oracle relationship.
Qualifications:
We are looking for people with executive communication skills, a track record of leadership, attention to detail, and positive engagement with clients in a professional services approach. A degree or equivalent experience in IT, accounting, business, engineering or similar is required.  Background with Oracle is highly desired but not essential.  Experience supporting Oracle software license audit or asset management in the Fortune 500 or for top-level firms is also acceptable.
Responsibilities:
Set up and manage the Client relationship, lead the Project Administrator in facilitating the engagement
Create project plans based on Client requirements and timelines
Educate Client executives and staff on Oracle sales practices and license policies
Guide clients on data collection, both contract and technical
Answer Client questions during the data collection process
Work with the Palisade analysis team to support analysis of supplied data
Lead the Q&A process between Palisade analysts and Client staff
Participate in Palisade knowledge management efforts to ensure currency of information
Advise Client executives on the implications of our findings and what to do next
Create and deliver presentations that communicate findings and options to Client executives
Participate in ongoing advisory efforts to help Clients manage their long-term Oracle relationship
Lead internal projects to update and improve Palisade effectiveness and efficiency
Participate as subject matter expert in adjacent Client engagements (technological or geographical)
---
Executive Team Assistant
Northern New Jersey (Mendham), full-time — Contact us to apply!
Palisade seeks an Executive Assistant to provide administrative, organizational, and research support to the US leadership team.
Qualifications:
Bachelor's degree or equivalent experience
Strong communication skills (verbal/written)
Extremely organized with keen attention to detail
Ability to multi-task effectively and switch focus with ease
Professional, confident and gracious
Tech savvy, highly proficient computer skills (Outlook, Word, Excel, PowerPoint)
Proactive and self-motivated
Ability to handle confidential company and personal information with the utmost discretion
5+ years' experience supporting executives preferred
Responsibilities:
Outlook calendar management and scheduling for CEO
Domestic and international travel coordination
Business communications (email drafts, letters, etc.) inside and outside the organization
Filing and document management
Editing writing projects
Weekly reporting across multiple technology platforms
Expense reports and receivables follow-up for the Controller
Answering leadership team phone messages, etc.
Daily tasks as requested by CEO and Executive Team (reservations, event research, gifts, etc.)
Contact database management in Salesforce
"Startup" environment. Capable of exercising creativity to help the team succeed
Team player, able to work with people at all levels, inside and outside the organization
---
Project Administrator
North America – Full or Part-time — Contact us to apply!
Palisade seeks Project Administrators to be the day-to-day controllers of professional services projects supporting from 1-3 Palisade Delivery Directors across multiple Clients.
Qualifications:
Formal project management certifications are not required for this position
Education appropriate is 4-year degree or equivalent recent work experience
Strong communication skills (verbal, written) are absolutely required
Experience at assertive, positive communication at the Client executive level
Knowledge of Oracle software products and software licensing is a plus but not required
Positive, professional, outgoing personality that engages Clients and team members
5+ year track record of handling multiple, simultaneous projects successfully (can be from different industries, e.g. medical, legal, real estate)
Proactive, motivated by project success not daily direction from a supervisor
Extremely organized with precise attention to detail and ability to multi-task effectively and switch focus with ease
Highly proficient in Microsoft Excel, PowerPoint, proficient in Word and Outlook
Some exposure to project management tools (MS Project, etc) helpful but not mandatory
Responsibilities:
Be the main point of contact to the Client, facilitate Client access to the assigned experts, find the right Palisade expert to answer Client questions
Coordinate communications, scheduling/hosting one-time and recurring calls, creating weekly status reports and updating Palisade systems
Set up new Client engagements in multiple Palisade systems (Smartsheet, Salesforce, Intuit/BigTime)
Create draft project plans & deliverables from Palisade templates for customization by Delivery directors & VP
Create PowerPoint presentations from Palisade templates for customization by Advisory staff based on unique Client situations
Supervise data collection from Clients according to Palisade standards
Once the project plan is approved, manage to the plan, ensuring target dates are achieved or escalated as appropriate
Monitor engagement metrics covering efficiency (time, cost) and effectiveness (Client satisfaction, escalation rates)
At the end of the engagement, conduct shutdown activities and host after-engagement reviews based on Palisade checklists
---
Palisade Compliance is an equal-opportunity employer.  We prohibit discrimination and harassment based on race, color, creed, religion, sex, gender, national origin, citizenship, ethnicity, marital status, age, disability, sexual orientation, gender identity and gender expression, genetic information, veteran status, or any other status protected by applicable law to the extent prohibited by law.