Palisade Compliance Expands Into Asia-Pacific With Adytum Acquisition – read the press release here.
Our APAC team is led by Anna-Rita Stanley-Best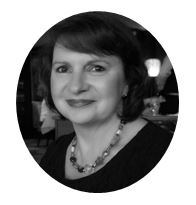 Anna-Rita brings over 20 years of business operational experience to Palisade Compliance. The majority of this time was spent with Oracle not just within Australia and New Zealand but across Asia Pacific and Japan, and ultimately representing Oracle in a global capacity. Anna-Rita has also worked with Oracle Partners providing compliance, advisory and licensing assistance to customers, giving her a well-rounded understanding of customer requirements. She  possesses in-depth knowledge of Oracle's business practices, deal negotiations, pricing and policy structures as well as license management services. Anna-Rita has assisted hundreds of customers to achieve large cost savings by providing expert advice and assistance.
Connect with Anna-Rita on LinkedIn
---
Check back here for upcoming APAC events.