Why Palisade?
Designed to help your business save money, ensure license compliance, and take back control of your Oracle relationship, Palisade holds a unique position in the technical and licensing advisory services market because of our: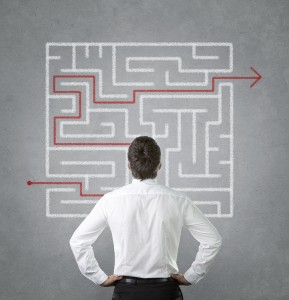 Independence
Palisade is not an Oracle reseller, unlike virtually every other company offering license management or optimization services. These companies have built-in conflict of interest. When they find compliance issues, it is a lucrative potential revenue source for them. Palisade makes no money from the sale of Oracle software. When we find potential compliance issues, we work with our clients to exhaust every option for responsibly resolving the issue before they pay Oracle (or a reseller) more money.
Executive Experience
Palisade was formed by former Oracle vice presidents. Craig Guarente is a former global vice president of contracts and business practices – he owned the global license audit process with an organization of more than 1,300 people worldwide. Co-founder Stephen Sopko was also an Oracle vice president, with a similar responsibility and 300 staff across Europe, the Middle East and Africa. Often, the issues and dollar amounts identified on these engagements require client executive management (e.g. CIO, CFO, General Counsel) to become closely involved. We have the experience, presence, and ability to communicate at that level.
100% Oracle Focus
Oracle compliance and advisory services are our exclusive focus. Unlike many other companies that try to 'leverage' their Microsoft or IBM teams into doing Oracle advisory services, Palisade is completely focused on Oracle. This is important because Oracle is unique, and does business very differently from other software companies. Our focus enables us to better predict Oracle's behavior, and our team (all former Oracle) provides advice based on decades of combined experience as Oracle employees and outsiders facing Oracle across the negotiating table.
Approach
Many companies in this space hire former Oracle staff, and audit 100% in line with Oracle's methods. What they fail to realize is that the Oracle process is designed for maximum effort on the part of client IT staff, because Oracle has no interest in making the audit process easy. Doing so would reduce the leverage that Oracle has when threatening an audit. Palisade is unique in employing LEAN service models to get the right amount of clarity based on your unique situation. Our processes often mirror Oracle's, however, we constantly seek ways to produce better results with less effort on behalf of your IT staff.
Balanced Savings and Compliance Goals
Many companies in this space offer advisory services, but do not engage in the event of an Oracle audit. Often this is because they are resellers and do not want to damage their relationship with Oracle. Some companies, though, provide advice by taking the shortcut of assuming that their customers are already in compliance. They take no responsibility if that assumption turns out to be false. Palisade is unique in that our background is audit and compliance, we do not provide advice that we know will take our clients out of compliance with their Oracle contracts.
1/25/2018 – Forbes
Possible Implications Of The Intel Patch
The media's cybersecurity concerns have turned to Intel and two vulnerabilities within its chips. It's worth asking what the practical fallout of the Intel security patches are for the rest of us more broadly. While it's reasonable to take comfort that IT leaders are taking this problem seriously, there will also likely be fallout with implications we haven't thoroughly thought through yet.
6/16/2017 – iStart
Why Rimini Street is 'the enemy'

Probably one of the more interesting contrasts at CIO Summit this year was the positioning of Rimini Street awfully close to the Oracle stand. That's because Rimini Street actively targets Oracle's customers and gets them to split out their maintenance costs.
6/14/2017 – Medium
Clearing Oracle's Contract Audit Hurdles

Enterprises are managing, storing, and analyzing much larger data loads as they become more digitally driven. But the wealth of data from analytics, big data projects, cloud, mobile, and the Internet of Things has come at a cost.
3/23/2017 – Forbes
Does Oracle's AWS Pricing Increase Make Strategic Sense?

In January, Oracle changed the fine print on some of its license terms, essentially doubling the cost of running Oracle software on AWS and Azure, while leaving the cost of running on the Oracle Cloud unchanged.
3/22/2017 – CBS Denver
Denver Admits Software Licensing Violations

Denver taxpayers will be paying millions of dollars more this year for city use of Oracle software after the city admitted it violated its licensing agreements with Oracle and was threatened with a potential $10 million penalty for overuse.
10/25/2016 – Forbes
How Oracle License Liability Can Disrupt M&A.

One of the key tasks in Mergers & Acquisitions is coming up with an accurate view of all of the assets and liabilities of a target company. Depending on the size of the transaction, Oracle license liability can be a significant line item, one that should not be overlooked.
3/16/2016 – Forbes
Can Oracle Customers Play Hardball And Win? Few things short of a demand from the IRS or FBI are likely to invoke such a visceral, emotional reaction as a breach notice from Oracle.But can Oracle customers really play hardball on such negotiations?

1/26/2016 – PCWorld
Got enterprise software? You're probably due for an audit Corporate users are expected to pay in full for all the ways they use a vendor's software, and on what systems, and for all the people who use it, and maybe more. Complicating matters further, the rules can often change.

12/1/2015 – CIOReview Magazine
Palisade Compliance Recognized by CIOReview Magazine Palisade Compliance was recognized by CIOReview magazine as of of the 100 most promising Oracle solution providers in 2015. The magazine lists the 100 companies that are in the forefront of providing Oracle solutions and impacting the marketplace. Palisade Compliance is featured on page 78.

11/9/2015 – InfoWorld
Oracle insider: We're not walking the cloud talk

An unsolicited source inside Oracle blasts the company's cloudwashing — and Oracle's habit of announcing cloud solutions way before their time. Obviously, Oracle is not alone in hyping vaporware, particularly when it comes to the cloud.
9/30/2015 – Forbes
Is Oracle Cloud Revenue For Real?

One of the key components of Oracle's current value proposition is the idea that the company has not missed the boat when it comes to cloud adoption.Given Amazon's head start, one could conclude that Oracle is in the cloud race and may be catching up fast.
7/28/2014 – Forbes
How to Stop Hating Your Oracle Sales Rep

Having worked much of my career in IT, both as a buyer and builder of products, I can tell you for certain that Oracle sales reps often get a extra large load of hate from their customers.
4/10/2014 – InformationWeek
Oracle Support Costs: 2 Savings Strategies Oracle software maintenance costs have customers turning to growing ranks of licensing consultants and third-party support providers. Here's the skinny.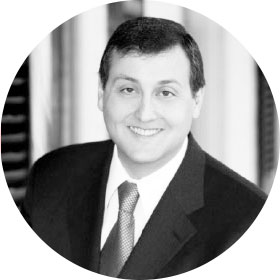 Craig Guarente
CEO and Founder
Craig is the CEO and founder of Palisade Compliance. Founded in 2011, Palisade Compliance is now the leading independent provider of Oracle licensing, contracting, audit defense, and cost reduction services. Palisade Compliance enables businesses to reduce their Oracle costs, stay in compliance, and take back control of their Oracle business relationship. Before founding Palisade, Craig worked at Oracle for over 15 years. Starting as a contract specialist drafting database license contracts, Craig worked his way up the organization until he was Oracle's Global Vice President of Contracts, Business Practices, and Migrations. In addition to his Global VP role, Craig was also the Global Process Owner for Oracle's customer audit teams (LMS), a member of Oracle's CIO advisory board, and Oracle's representative on the Oracle User Group's contract and licensing advisory board.
In addition to his work in the software industry, Craig is a thought leader in the areas of contract administration, negotiations, outsourcing, business process reengineering, and contract process automation. He has been an advisor to companies across the globe, helping them optimize and streamline their contracting policies, practices, and tools.
Craig has been a featured speaker at conferences for groups such as the International Association for Contract and Commercial Management (IACCM), where he once held a seat on the board of directors, the International Business Software Managers Association (IBSMA), and the ITAM Review.
Finally, in addition to his work in the Oracle and contracting space, Craig is an active member of his community. He is a board member of the non-profit group, Courage 2 Connect NJ. Finally, he is a volunteer in his local Meals On Wheels chapter, organizing and delivering meals to those who need assistance.
---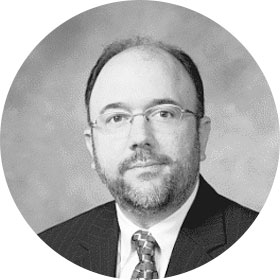 Stephen Sopko
Chief Operating Officer and Co-Founder
Stephen is the co-founder and Chief Operating Officer of Palisade Compliance. His 25+ years experience in leading technology, contracting and entrepreneurial ventures enables him to build a solid foundation for Palisade expert services to our Clients worldwide. While at Oracle, Stephen was the Vice President responsible for over 300 contracts and business practices staff across Oracle's Europe, Middle East, and Africa division. He also led a global effort to reinvent Oracle's business processes, with the goal of making them more transparent while improving ease-of-doing-business for Oracle customers.
Prior to Oracle, Stephen led sales support organizations for Dell. He pioneered the global delivery of legal processes (contract negotiation and analysis) for companies like IBM, HP, Microsoft, and Marathon. He is a former Advisory Board member for the International Association for Contract and Commercial Management (IACCM) and speaker at National Contract Management Association conferences. Stephen started his career in the early 1990s as a U.S. Federal Contracting officer, during which he led negotiations with Nobel laureates and successfully opened the former Soviet Union to US Federal contracts for scientific research.
At Palisade, Stephen is responsible for service delivery, business operations, and the infrastructure needed to deliver superior quality of advisory and technical analysis to our Clients around the world.
Stephen is a published author, game designer, and has interests ranging from history, map collecting, industrial archaeology, space commercialization, boating and bicycle touring. He lives on the Space Coast of Florida.
---
Senior Leadership Team
Dan DeVenio
Vice President and Chief Client Officer
---
James Larned
Director, Analysis & Development
---
Mary Beth O'Hare
Project Manager
---
Anna-Rita Stanley-Best
APAC – Managing Director
---
Allison Adams
Director, Delivery & Advisory
---
Luis Nunez
Director, Analysis & Development
---
David Arnold
Senior Director, Analysis & Development
---
Adi Ahuja
Director, Delivery & Advisory
---
Alex Vazquez
Director, Delivery & Advisory
---
Max Shlopak
Vice President, Delivery & Advisory
---
Matthew Giuliano
Director, Delivery & Advisory
---
Sorin Baruta
Director, Software Development
---