Company Story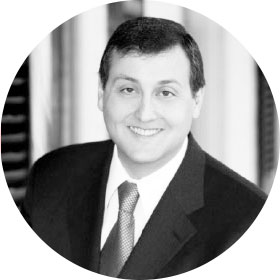 "After working for Oracle for 16 years as Global Vice President in charge of contracts, business practices, and customer audits, I decided to go out on my own. When I founded Palisade, my initial plan was to help customers negotiate new license deals with Oracle. That plan quickly changed as client after client approached us with different issues. They all felt they had lost control of their Oracle relationship, were paying too much to Oracle, and were at risk of paying even more. They needed a true advocate who would protect them and help develop a long-term Oracle licensing and contracting strategy. Our business quickly evolved based on our clients' needs. We developed a portfolio of services to help our clients through all aspects of Oracle contracting, licensing, optimization, planning, and compliance/audit. Our clients spend less on Oracle, achieve compliance, and most important, they have a clear strategy and control of their Oracle relationship."
Craig Guarente, Founder and CEO
Success Stories
We advised a telecommunications company in the midst of M&A activity.  Their goal was efficiency and cost reduction, while Oracle intended to maintain support revenue and extract additional license fees.  Palisade helped the client navigate Oracle's contracting process and achieve the desired cost reductions.  Client savings are $5 million during the first three years post-event.

Mergers & Acquisitions Support

An international transportation company engaged us to document their deployment well in advance of ULA certification because they planned to change support vendors. We documented $10 million in under-deployment of ULA-licensed software, enabling substantial company expansion without any additional purchases. This company certified its ULA in a strong position, resulting in substantial discount offers in other areas.

International Transport Company

A Fortune 100 technology company engaged our services to support their decision making on certification versus renewal of an Oracle ULA valued over $25M. Palisade's proactive count and negotiation support, along with our credibility at the client C-level, enabled them to hold a tough negotiating position in the face of high-level influencing by Oracle. The result was a 95% reduction in client spend and a long term engagement to advise on managing the client's Oracle estate.

Fortune 100 Technology

We reviewed multiple ULAs and extensions across 15 client business units for a Fortune 100 telecommunications business, then proactively audited more than 6,000 cores of database and related options. This effective effort identified  more than $13 million in under-deployment and more than $450 million in potential noncompliance. As a result, this client completed remediation efforts to avoid more than $30 million in additional license and support fees, making a profound impact on its business planning going forward.

Fortune 100 Telecommunications

Ready for your Palisade success story?

You succeed by: Reducing the cost of supporting unnecessary software Mitigating millions in license and support fee risk Taking back control of your Oracle relationship Palisade delivers real results and savings.

Contact us to get started!
From the Blog
Before I start this post let me remind everyone that Palisade Compliance is NOT and...